Flowers may be one of the most beautiful and inexpensive ways to decorate your home. No matter what type you choose, they always look delightful and if you pick wisely, they'll even give your home a nice scent.
Fresh flowers can liven up just about any place. Your home deserves to be decorated with fresh flowers. Often we tend to use fresh & formal arrangements only on the dining table. However, there are many other places in your home that can be decorated with fresh flowers for less.
Fresh flowers don't have to break your bank… buying from your local Sam's Club or Trader Joe's can be easy on the wallet and purely picturesque. These blooms were $11 total, isn't that just the best? Yes, especially since you can divide them up into several arrangements.
The trick is trying to get them to last as long as possible. Make sure to refresh the water every two days or so, that way your blooms last at least two weeks or more! The fun part is knowing that such a small purchase (cheaper than almost everything else in the shopping cart) could make our home romantic and cheerful. And we actually got four arrangements for the price of two…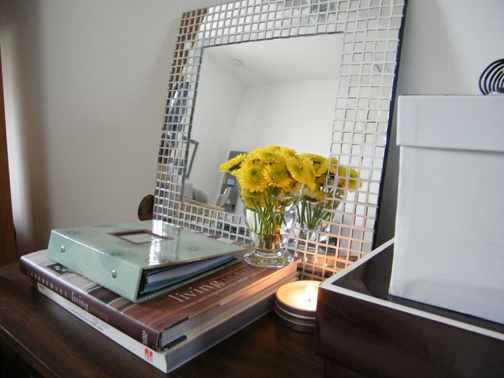 I plopped less than half of the yellow bouquet into a small glass on my shelf in the office so I can admire them all day long (I love how the yellow flowers evoke creativity and joy) and the majority of them into an old, inexpensive vase and placed them in the living room (which brought in a bit of cheer & sunshine).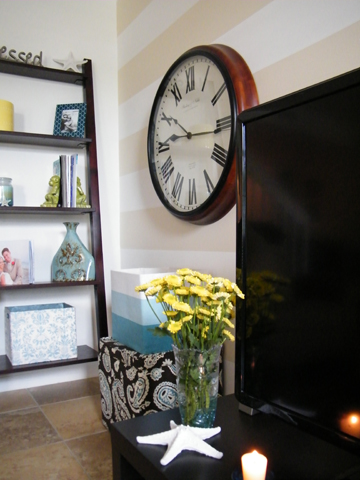 Another place to put flowers is your own bedroom. This is the haven of your home and indeed a very private space. This place deserves your favorite flower and that too generously. Placing a small vase of white flowers on a bedside table or dresser can add a sweet look and romance to the room. Remember, white signifies perfection and truth & simply adding them will truly be therapeutic.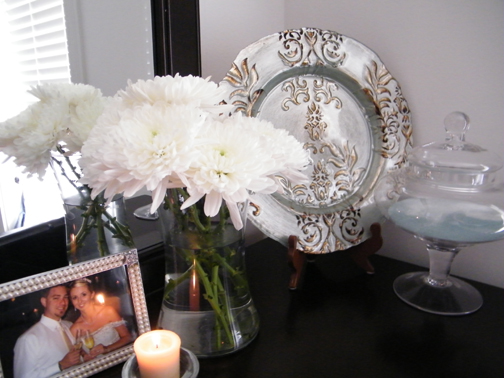 I also placed the 2 remaining blooms into a slender vase in the guestroom. Adding fresh, delicate flowers to your guest's space is both welcoming and sweet. Believe me, the gesture won't go unnoticed.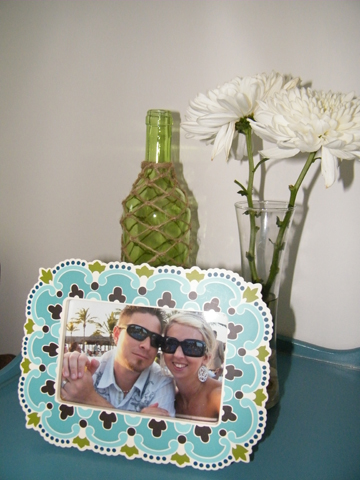 Splitting the bouquet made each arrangement just $2.75 and worth every penny. I could definitely get used to this! What about you all? Do you have any flower buying habits or bloom arranging tips? We'd love to hear if flowers tickle your fancy as much as they're tickling ours. And while you're at it, what are your favorite types? Our favorites are Hydrangeas, Gerber Daisies & Spray Roses… Who knew standing in line at Sam's Club with two cheap-o bouquets of fresh flowers would enhance an entire home's décor?
Images Courtesy of A Design Story, LLC.
Don't forget to sign up for this week's giveaway, just click here.