All across the world, families are taking the time to practice social distancing to try and avoid this epidemic. At first, it's a little overwhelming to navigate but as the hours pass, it's becoming enjoyable too! I put together a little round up of our game night faves!
Let's face it, we are all a little too busy for our own good. We rush around all over the place every week, all week and sometimes it's nice to just slow down and enjoy one another. We have tried hard not to become tv junkies at night, so we made a list of things to tackle around the house and organize and we have been playing games too! Just in case you might be interested, these are our family game night favorites!
Disclaimer: This post contains affiliate links.
Here are 6 favorites we play with our 6 year old…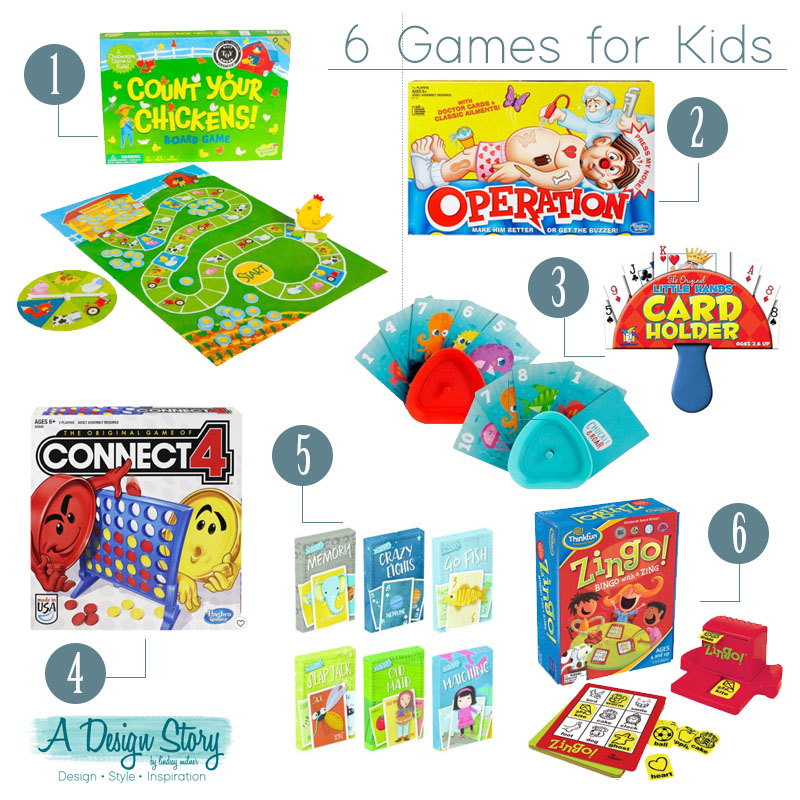 1// Count Your Chickens  2// Operation  3// Hand Card Holders & Table Card Holders  4// Connect 4  5// Card Games- 6 pack  6// Zingo
And now for games for adults… we have been playing most of these and they are so much fun! I did put an order in for #4 and #6 because we have multiple friends who recommended these to us!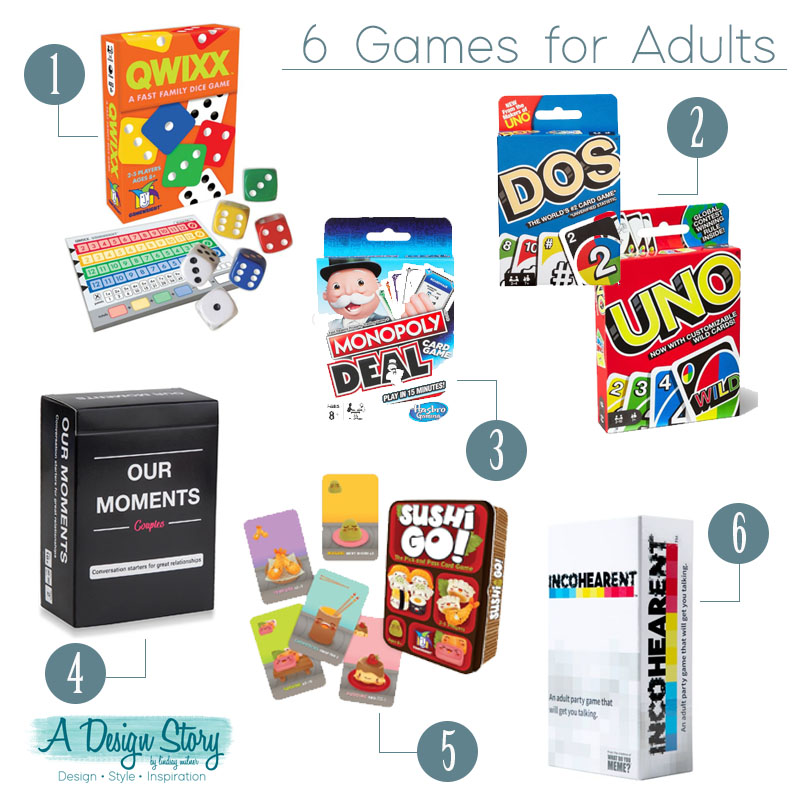 1// Qwixx Dice Game  2// Uno & Dos  3// Monopoly Deal  4// Our Moments  5// Go Sushi  6//Incoherent
If you have older kids, these picks would be just fine for them too (maybe with the exception of #4).
Do you all like games? What are your game night faves recommendations? Share below! What are you all doing to keep yourself going through this crazy quarantine time? Do tell…
Do you follow me on Instagram? I share a lot of my day and all kinds of fun things on Insta! Did you miss my March Must-Haves?—>click here. Also, if you missed my Tie Trend Trend post- click here!