Get the know-how about color! We have put together 20 tips and tricks for using, choosing, and loving color!
Utilizing color can be quite overwhelming for some. Finding the right shade, place or way to enhance your home can be a task if you don't have the know-how to decorate with confidence! Here is a list you can utilize to get colorful with confidence!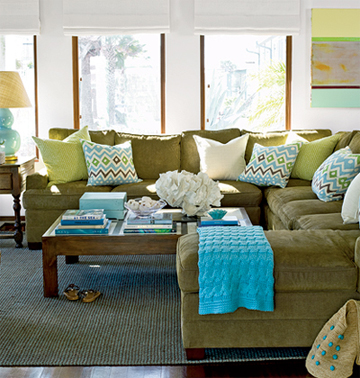 1. Follow the rule of three: When you pick a color, use it at least three times in a room.
2. Don't sweat slight color differences between fabrics and walls. The best spaces are slightly off- stronger, lighter, softer, just not a spot on match to a swatch.
3. You are your best inspiration for color. Look right inside your closet, jewelry box or dresser for insight. You like what you wear… so why not implement those faves right into your home's decor?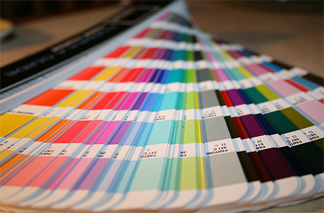 4. When you think you have found the perfect color on a paint card, go one step lighter. Colors tend to go darker on walls. The lightest two colors on a card deliver more punch than you'd expect. (Unless you after big drama and impact, then stick with the lower, darker shades.)
5. Select color using objects as your guide- an old dish, the aqua in a paisley fabric, a flower pedal. It's so much livelier than paint chips. I always draw inspiration from a "thing". (For inspiration posts, click here and here.)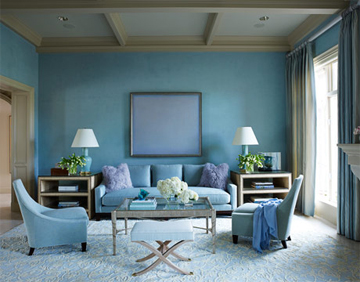 6. Utilizing diverse shades of color- such as various blues- is a simple way to unify a room together. To prevent receptiveness, vary the textures and a pop of a different color in a pillow, throw, or vase.
7. Top a lamp with a colored patterned shade. Suddenly your room will seem more perky and animated.
8. Most people think of walls when they think of color. But using colors in accessories- pillows, art, rugs and curtains- makes a surprising impression without going crazy on the walls. This is great for those who rent and can't paint walls. (For more on adding color without painting, click here.)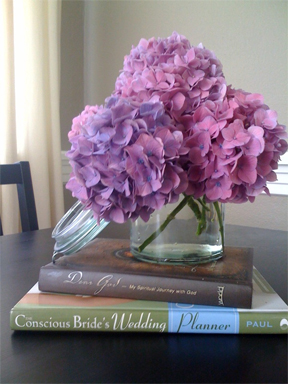 9. Bring in some fresh flowers! They're color without any commitment. (For more in this topic, click here).
10. White is sure to brighten whatever it is paired with, but it can be severe. Try off-white instead. When you put a warm white next to a color, it will still look bright and crisp.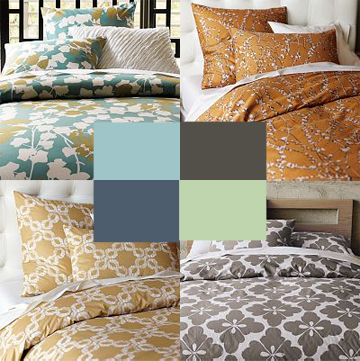 11. When selecting colors for a bedroom, pick out the bedding first and then go from there. It is much easier to match a paint color to a fabric, than a fabric to a paint color. (Remember colors have effects on you! Click here for a post of the direct effects of color). (All bedding examples are fron West Elm).
12. To test a paint color before you commit, try painting a sample board and leave it in the room throughout the day to see how it looks in the natural, daylight and then in the evening. (Click here for information about paint finishes).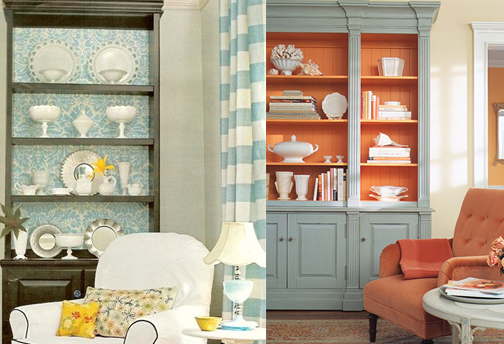 13. Wallpaper or paint the inside of a bookcase to set off what's displayed. It will add interest and a punch of color into your space!
14. Fabric and art and great jumping off points to build a palette. Look closely at these items and pull out background colors to use as room accents.
15. When you are spreading color around a space, think about proportion. If you are using three colors, try a 70/20/10 allocation, with the highest percentage going to the lightest color. For two colors go 70/30.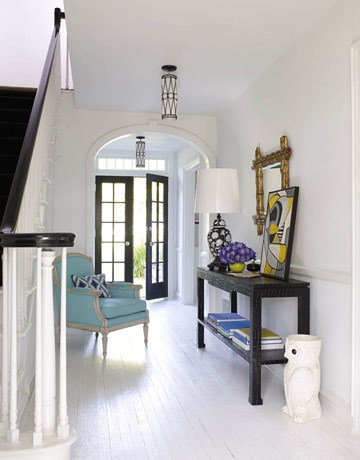 16. Think of your hallways as peace makers in between your rooms. Keeping them neutral allows you to branch into any color in rooms that flow off of them.
17. To tell if a color has a greenish, grayish, or pinkish cast, look at similar color swatches side by side. It truly is all about comparison! Take the swatches out into natural light!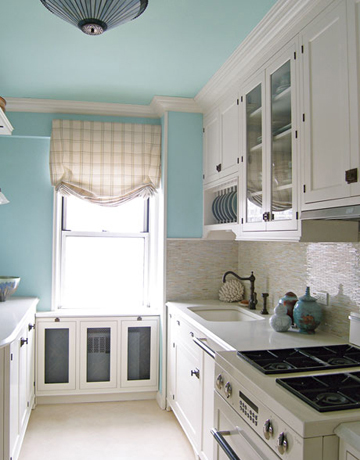 18. Paint ceilings a shade lighter than the walls to visually raise it and avoid a loud stop-start (like typical white ceilings do). To bring down the space, go a shade darker for extra coziness!
19. In smaller rooms, try painting the walls a similar shade as the upholstery to make the space look bigger.
20. Paint is the least expensive mistake you can make. Be daring! The worst case scenario is that you will have to re-paint!
So, what are you thinking? How have you implemented color into your spaces lately? Do tell! Want more tricks of the trade? Click here!
Did you love these 20 color tips & tricks? Have a love for all things mom & design related? Stop by and join our facebook community!
Images courtesy of My Home Ideas, House Beautiful & Southern Accents.