Delightful & Delicious
Are you ready for a new kind of post on A Design Story? Something mouth-watering, yummy and oh so delicious? Well, welcome to a whole new category called Delightful & Delicious!
Yes, we know we are an interior design blog! But, we are also newlyweds (since 2009) and we feel like we have only scraped the surface on this thing we called married life! There is always so much to do with our real estate ventures, DIY Projects, interior design blog & shoppe, a new venture coming in just about a week or so and finally our personal life!
Good cooking is a priority over here at the Milner abode. Most of you may not know, but back in early spring I (Lindsay) found out I am allergic to gluten, yep that's all wheat, oat, barley and rye (Celiac to be perfectly clear)! To say this has been a lifestyle change would be an understatement! We have totally changed the way we eat, the way we grocery shop and where we go to eat!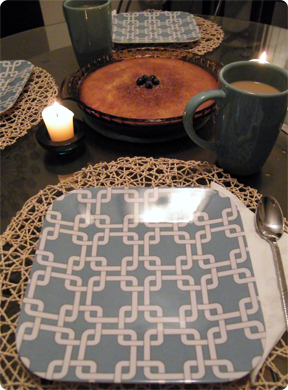 My family in Richmond (Midlothian), Virginia went to the blueberry patch and picked oodles and oodles of blueberries!! My mom just so happen to bring us some back… 3 cartons of the most delicious, fresh blueberries ever! You can eat them by the handful's…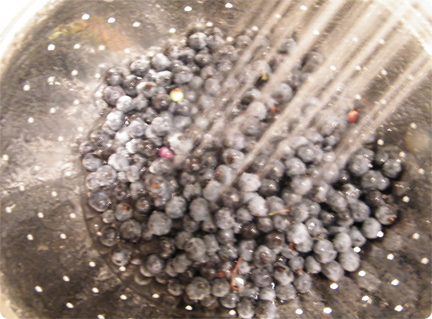 I am a huge desert fan, and although I can make gluten free brownies and cookies, I like homemade cobblers chock full of warmth and yumminess. So, my mom and I got right to it! We made homemade blueberry cobbler last night and we thought we would share it with you!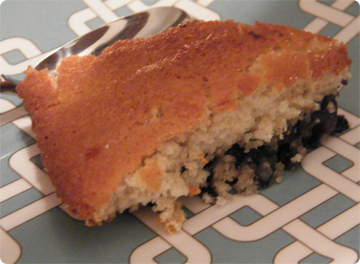 Recipe: Homemade Blueberry Cobbler
350 Degrees, 45 Minutes- 1 Hour
Ingredients:
¼ Cup of Margarine or Butter
1 Cup of Sugar
¾ Cup of Flour (if you are allergic to gluten, use Rice Flour or Bob's Red Mill Gluten & Wheat Free All Purpose Flour)
2 Teaspoons of Baking Powder
1 Pinch of Salt
¾ Cup of Milk
2 Cups of Blueberries (or Blackberries)
What to Do:
Stir in sugar, flour, baking powder, salt & milk together and put in your baking dish (use a glass pie dish or small casserole dish). Melt the butter and pour over the top, then dump the berries on!
Serve with some fabulous ice cream (if you are allergic to gluten, try Breyers Ice Cream)!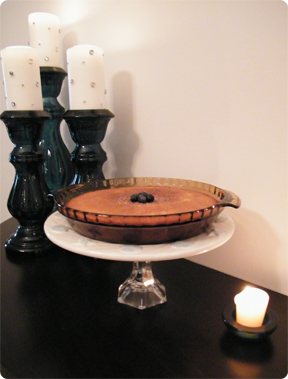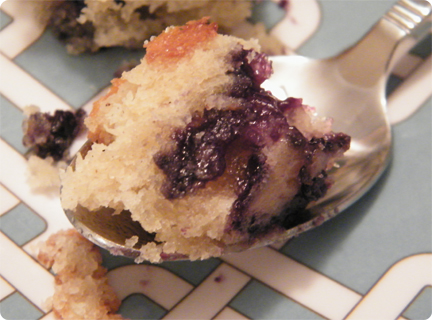 So, are you hungry yet? It was both delightful and delicious! I actually ate is for breakfast too! What about you, do you have any delightful and delicious recipes you have been dying to share? Do tell. That's right, email us @ lindsay@adesignstory.com and just maybe we will feature it for you! Or, if you have a fabulous DIY project or renovation, please share it!
In a bit of news… We have some big things coming in the next two weeks… giveaways, DIY Projects, announcements and more… stay tuned! And if you are like me and love a good sale, visit "Our Shoppe" and enter the coupon code: SUMMER for a 40% discount on all design packages!
Do you "like" us, well you can by click here!