Happy Monday! I am still in shock that May is here… but I guess time flies when you're having fun?!! I have a bunch of great posts coming… some fashion, diy, e-design posts & more… you won't want to miss them! I promise! Today, we have a great giveaway to share! Recently, the fine people at Poppy Tree Frames contacted me about hosting a giveaway and I jumped at the idea!
(*** This Giveaway is Closed***) Winner: Ang!


Poppy Tree Frames creates custom, handmade picture frames. They offer 18 frame styles in 41 color ways and 49 prints. My favorites are the prints… I absolutely love them. I would love to add a few going up my stairs or in the hallway. Each frame looks so unique and can add so much character to a gallery wall. (Take a peek at their gallery for ideas on groupings, colors and prints)!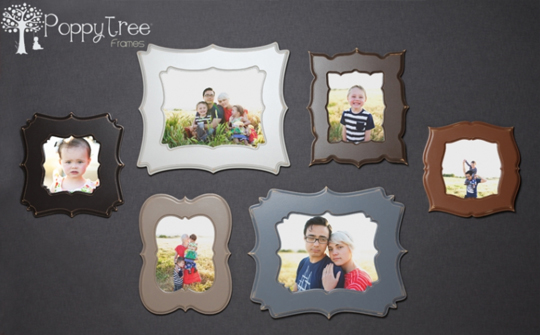 My favorites are the printed one's! I think they would look great in a hallway, bedroom or nursery. I am thinking about adding a few to my hallway upstairs…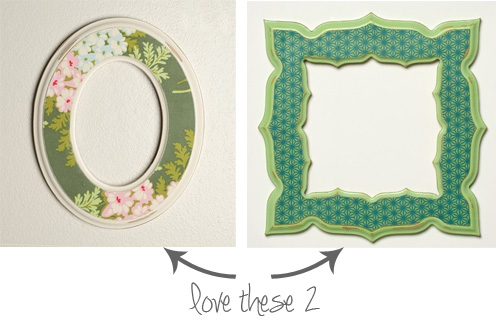 The shapes are fun and just look at all of these fab color choices… My picks: Chartreuse, Coral Reef, Electric Slide, Robin's Nest & Tropical Turquoise… what about you?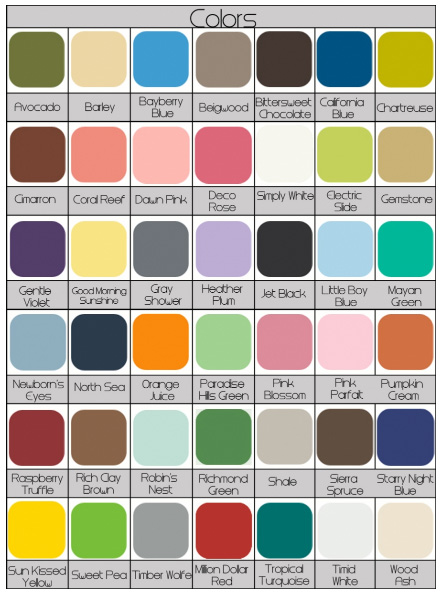 Are you ready to enter for a chance to win a $100 gift card? It's easy… just COMMENT below…
Here's how to enter:
Prize: $100 Gift Card
To Enter: Comment below saying "Frame It" & TELL us your photos stories! Are you an avid scrap-booker? Maybe you are great at taking pictures, but they never get printed? Or are you guilty of printing them, just not framing them… do tell!
Bonus Entries… Tweet… "Enter the @PoppyTreeFrames giveaway for a chance to win a $100 gift card on @adesignstory https://adesignstory.com/giveaway-frame-it/" OR "Like" the Poppy Tree Frames Facebook and Share it with your friends… OR Swing by the Poppy Tree Frames site and tell us which frames you would pick!
Giveaway Closes: Thursday, May 10, 2012 @12pm EST
Number of Winners: 1 Lucky Winner
Prize Ships: Lower 48 States only
Discount Code: Want to start shopping early? No worries… use the code: "momlove" to receive 15% off a Gift Card to be used before Mother's Day!
P.S. I have tons of great things coming in the next few weeks… stay tuned! Hopefully I will be back on track now!