Gracious Giveaway Winner: Lynch Creek Farm
Happy Monday! We are wrapping up the giveaways from last week! Weren't they just so fun?!?! Hopefully you got in on all the giveaways!
Lynch Creek Farm happens to be one of my new FAVORITE sources for holiday decor. They offer the finest fresh holiday goodies for your home! The blessed us this year with the most beautiful garland, sprays & wreaths to decorate in any style & fashion we like. Of course I picked turquoise as the main color theme with hints of white & silver. We added sparkles, ornaments, sand dollars & bows to make each wreath showcase our personality and our style. Now our entire 'Christmas look' is cohesive and totally "us". We LOVE how they turned out!
In case you missed the giveaway, hop on over & check out our Christmas porch decor! Our designs were even featured on Completely Coastal the other day! Here's a quick peek just in case…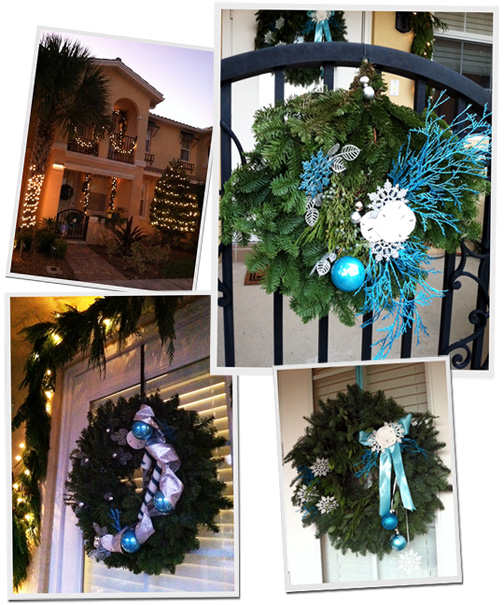 I can't tell you how many complements we have gotten from neighbors about our lovely holiday décor. I am a tad bias… but I believe ours is the best in the neighborhood by far. Haha!
Now for the real news…  giveaway winners!! Lynch Creek blessed us with the ability to choose THREE winners for this giveaway! We are thrilled to be announcing that Janette, Lindsey & Kristen all get a chance to pick a wreath or garland from Lynch Creek Farm!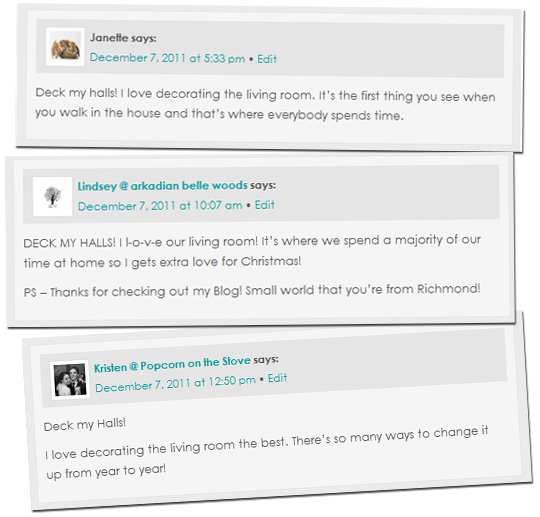 Don't forget to take pics and show us your prizes ladies. Have fun shopping, enjoy and Merry Christmas!!! Didn't win?? No worries.. there's still time to order your wreath from Lynch Creek and get it on your front door by Christmas! Hop on over to their website & make your orders quick!
P.S. A HUGE thank you goes out to Lynch Creek for sponsoring such a fabulous Christmas giveaway! You guys rock!!!
It's another Monday Giveaway Day… stop by later for a chance to win a stencil from Royal Design Studios!