Cruising the Highways… Well, sort of! In the last few weeks we have been super busy around here with our house, businesses & picking out new rides. New rides?
We figure every once in awhile we can interject a post that has little to do with interior design and a lot to do with us. It is ok to "keep it real" every once in a blue…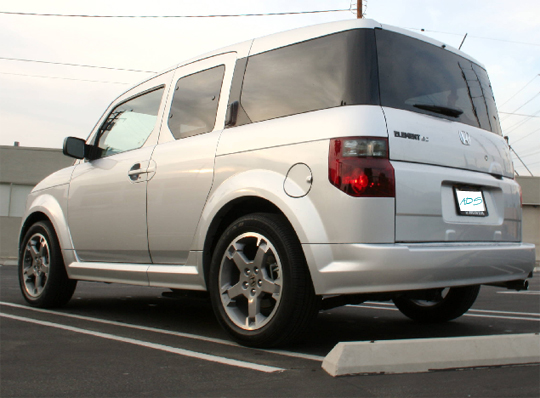 It all started with my car.Back in 2007, (pre-Kevin) I went through a few circumstances (long story) and ended up trading my awesome Nissan X terra (which was not even a year old) for a 2007 Honda Element. The Element carried a sport package, low profile tires and was silver and quite nice actually. Well, I hated it for as long as I had it. It wasn't "me", it rode like tank, I felt like I was driving a box and well it became something I really regretted. (No offense to any Element owners out there… to each his own).
As fate would have it, I met and married Kevin, a man who is budget conscious… someone who prefers to pay cash for EVERYTHING. So our entire first year we debated on selling his car or mine. His car is paid off and mine, well, wasn't. I felt like I was paying for a BMW and driving an Element (except for I really was driving an Element). So, after much research… we decided we would ditch the Element for a nicer ride….
And here we are… I am more of an SUV kind of gal… I like the space, sitting high up and the "look". We also wanted something that could lend itself to a family of 3 or more… you know because hopefully next year the Milner's will be a family of 3. Kevin researches "big ticket" items until he has an absolute peace about the decision. After weeks of test driving, pro's and con's lists and chit chat, we finally nailed one down.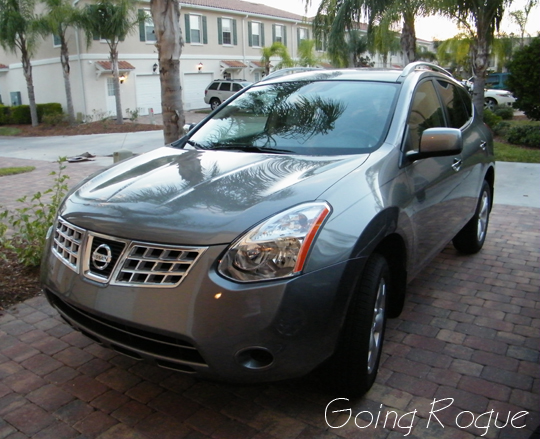 We picked out the cutest cross-over ever! We love it! The 2010 Nissan Rogue had absolutely everything we needed in a car and more… style, space to grow in and safety. We couldn't be happier with what we chose.  We really are going Rogue!
The new ride discussion didn't stop at the Rogue. The truth is I loves bikes and have ever since I learned how to ride my bike without training wheels in the 3rd Grade. All summer long, every time we saw a beach cruiser I would tell Kevin how much I thought we needed one (well two). Every time we stopped in at Target or Wal-Mart I made a bee-line to the bike aisle. We love Fixies (but those weren't it the budget especially since this is for leisure). The next best ride was the Huffy Beach Cruiser. (You may have already gotten a peak of it since I sneaked it in this month's Fresh Picks). Finally, after convincing Kevin bike rides would give us quality time (which is one of my love languages), fresh air and exercise, we picked up our new rides.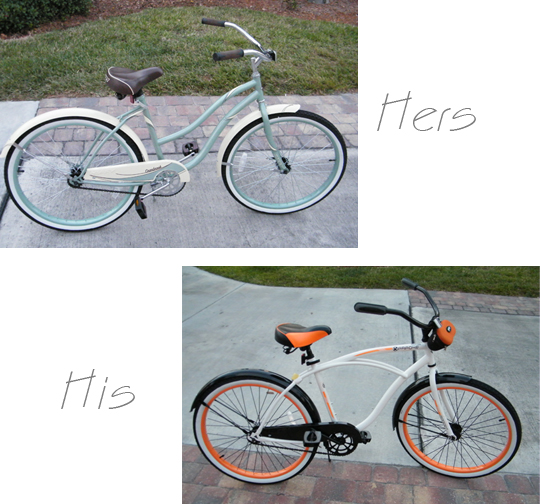 We love the classic design of these beach cruisers and plan to take many outings on them! Since we live near Siesta Key Beach, parks and happen to live in a really cute neighborhood, it makes each ride we take together quite enjoyable! We talk, laugh and let the wind blow through our hair!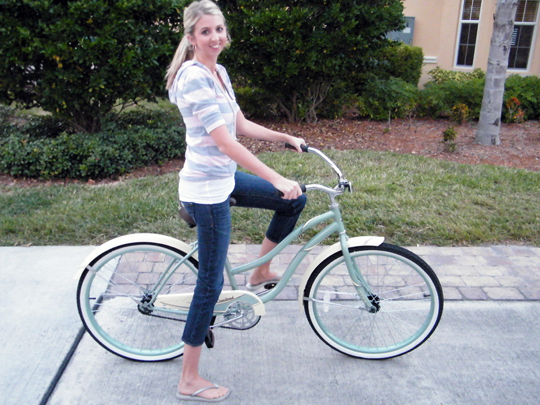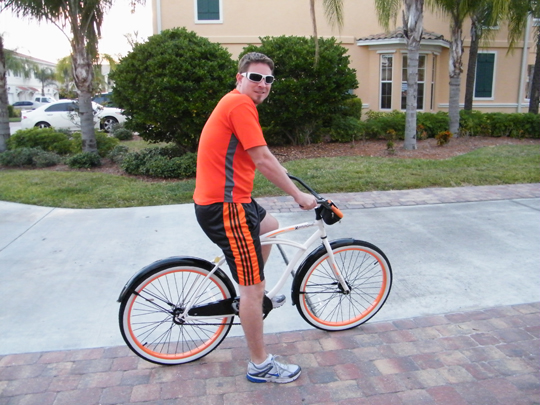 Our new rides got me thinking about my design eye and what is it about a certain car or bike that draws me in. I love cars and always have, I get that from my Dad, but after getting my Bachelor's degree in Interior Design, the shear shape or form of a product can easily grab my attention. In choosing our new rides it was the clean lines and color of the Rogue and the vintage look of the bike that had me at hello!
Now all I need is a super cute basket to go on my bike… you know because "I need one"!
What about you? Does your design eye pull you into buying certain things based only on the shape or form? Maybe it's color or style that grabs your attention? Come on and share!!
OK Seriously… Do you want to draw some attention to your exteriors? Sign up for this week's Gracious Giveaway!
Next up this week on the Ol' Blog…
– A Reader's Tell All
– Giveaway Winner
– Inspiration
& more!