We mentioned to you a week or so ago that we are preparing early for the holidays… especially with food since I (Lindsay) need to eat all gluten-free now!  In addition to decorating our house a tad bit early, we have been baking and cooking up a storm for our "trial run" tastings!
Trial run? Yes, I have been on this lovely gluten free diet long enough to realize that not all gluten free foods are delicious…. It is like conducting an experiment every time we eat! Hence my idea of composing a trial run for the holidays… you know I would hate to sit there and watch everyone else stuff their faces with the things I love without me getting to enjoy anything! It is my first holiday season being gluten free and I am determined to make it an enjoyable one!
So… last night I made the most fantastic Broccoli, Cheese & Chicken Casserole (which I will be posting soon too) and made this yummy dessert. It is absolutely to die for and you would never-ever know it was gluten free!
Without further ado… Harvest Pumpkin-Spice Bars (Gluten Free)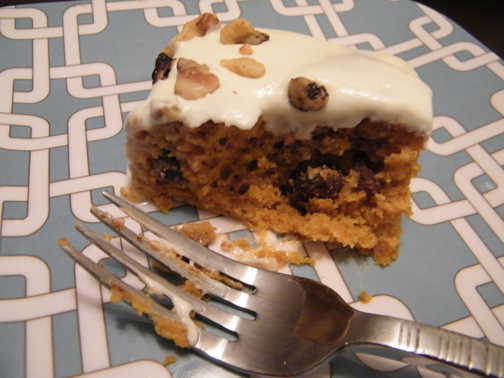 Bars:
– 1 Box of Betty Crocker Gluten Free Yellow Cake Mix
– 1 Can of (15oz) Pumpkin (Not pumpkin pie mix) (Libby's is naturally gluten free)
– 1/2 Cup Butter, Softened
– 1/4 Cup Water
– 2 Teaspoons of Ground Cinnamon
– 1/2 Teaspoon Ginger
– 1/4 Teaspoon Ground Cloves
– 3 Eggs
– 1 Cup Raisins, if desired
(Quick Confession: In the midst of me "preparing early" and getting extra baking supplies… I forgot the Ginger and Cloves… So I made it without them… The Bars didn't miss them)
Frosting:
– 1 Container Betty Crocker Rich and Creamy Cream Cheese Frosting
– ¼ Cup Chopped Walnut, if desired
Directions:
1. Heat oven to 350. Lightly grease bottom and sides of 15x10x1 Pan with shortening or cooking spray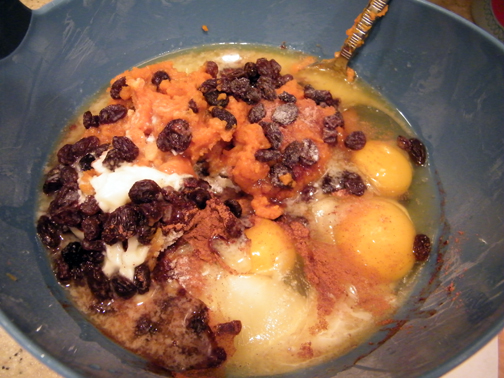 2. In large bowl, beat all bar ingredients except raisins with electric mixer on low speed for 30 seconds, then on medium speed 2 minutes, scraping bowl occasionally. Stir in raisins. Spread in pan.
3. Bake 20 to 25 Minutes or until light brown. Cool completely, about 2 hours.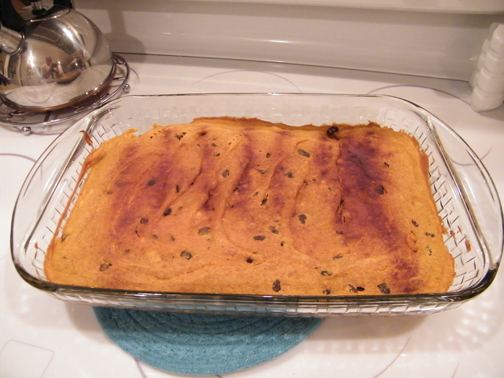 4. Spread frosting over bars. Sprinkle with walnuts. For bars, cut into 7 rows by 7 rows. Store in refrigerator.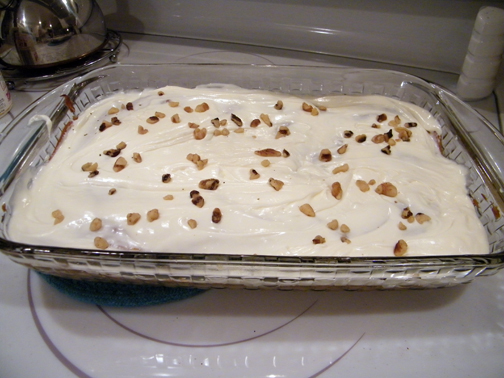 You are going to absolutely fall in love with these pumpkin bars! They have a light texture, are full of cinnamon, raisins and nuts, and are topped with sweet cream cheese frosting! I loved them so much I ate one with my coffee this morning for breakfast!! (Sshh… Don't tell).
Want more recipes? We have a few delightful and delicious one's for you!
Do you like baking your new recipes early too… just in case they don't turn out? What are your families favorite Thanksgiving and Christmas dessert favorites? Do Tell.
Want get your piece of the pie and get the word out about your blog or company? We are offering a fabulous deal on advertising for the Christmas Holiday Season (click on the image below for more details). Or maybe you want to sponsor a Gracious Giveaway? Email us @ lindsay@adesignstory.com.