Hi! Happy Monday! It's been awhile… I have been away at the Haven Conference and a little vacation getaway with my guy! Here's a quick recap on the Haven Conference 2013…
It all started last winter… Haven Conference tickets went on sale and I bought mine the very first day! In case you don't know, Haven is an amazing blog conference for interior designers, diy'ers and décor addicts. You get in depth classes on how to build your brand and blog and so much more! I was a bit nervous to go, but I am so thrilled I went.
My husband decided to drive me up to the conference and then make a little vacay out of it after. Here's one of many cellphone 'couple selfies' we did in the car (out of boredom? Maybe).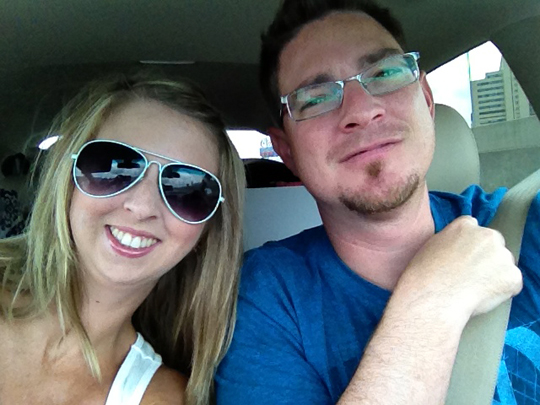 Kevin and I arrived around 2:30 pm on Thursday… so we drove around the hotel and found a Chipotle to grab something something to eat… we were starved! After we stuffed our faces, we arrived at the hotel and I ran down to registration. I was greeted by Chris & Sarah and their smiles alone made my nerves float away! They were happy to see me and I was super happy to see them! I grabbed my swag bag and off to the room I went.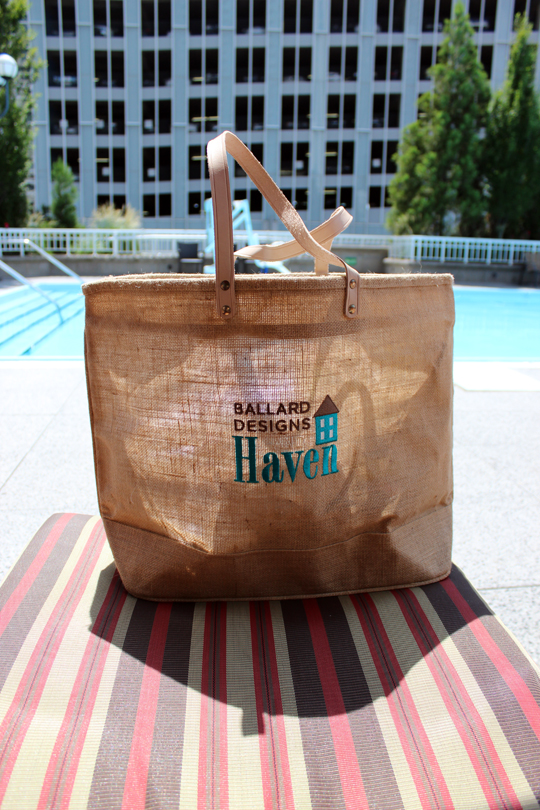 This year, the conference was helf at the Grande Hyatt in Buckhead. It was so posh & gorgeous! Our room was fabulous and the tv even knew who I was! Before the party, I ventured downstairs and sat at a table with Christina from Homemade Ocean & the girls from the DIYPlaybook! We all instantly clicked and formed a great friendship!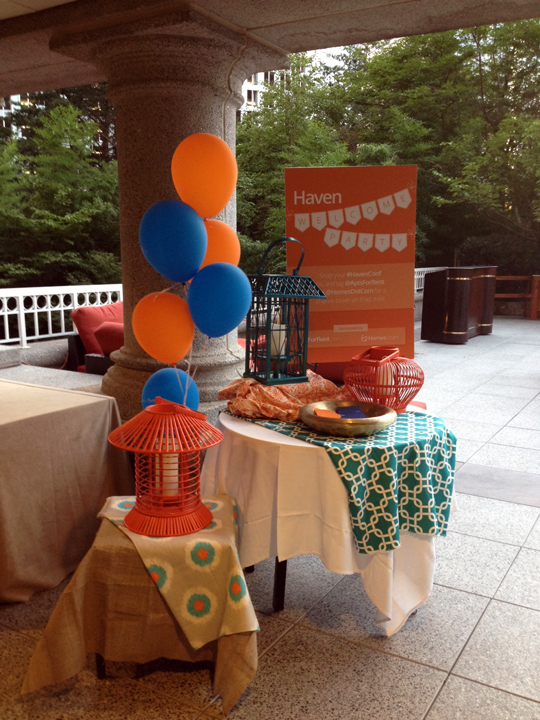 That night Homes.com & Forrent.com held an amazing party for us on the terraces. I had only met a few other bloggers from my trip to NYC a few years ago, so it was a bit overwhelming. The Haven team did their absolute best to make me feel comfortable, welcome and wanted! Beth took me around and introduced me to her circle of friends and I instantly found a fabulous group of girls to talk with. Here's Rhoda, Sarah & Chris & I…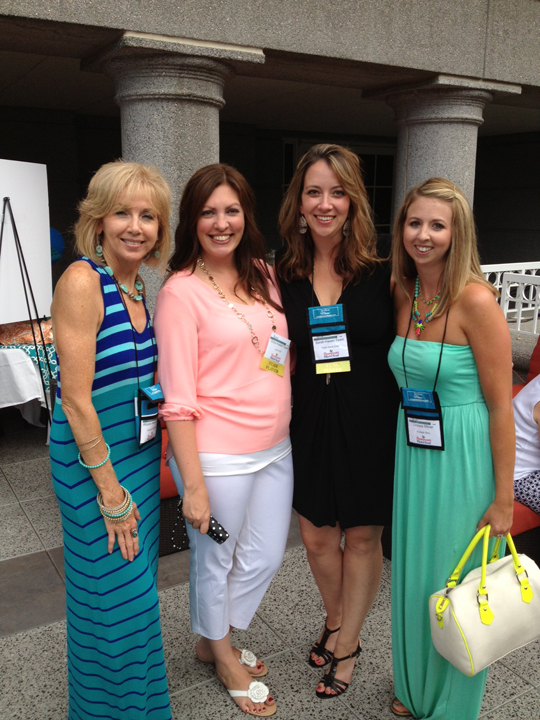 I met with fabulous Sherry from Younghouselove, Katie from Bower Power & Mandi from Vintage Revivals… they were all so sweet and so approachable!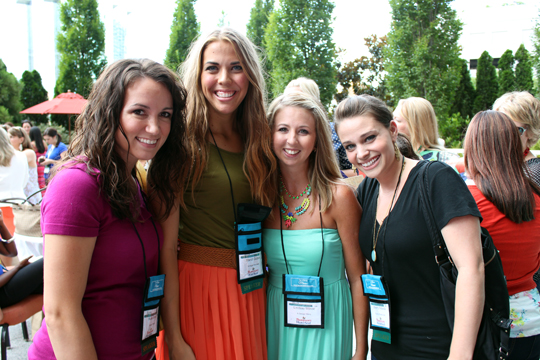 Friday morning the conference truly began. The opening session was fun and inspiring.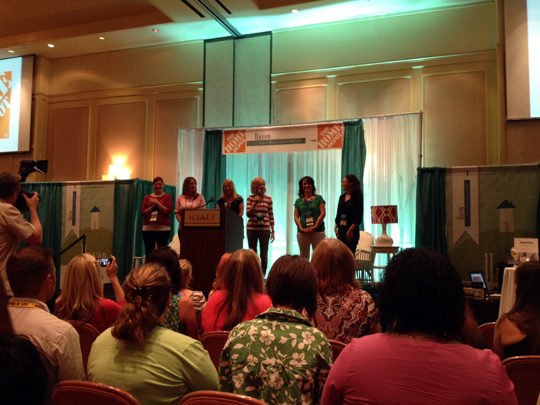 Ana White was the keynote speaker and the story of how she made her blog and the steps she took to grow it was so inspiring. She's an absolutely beautiful gal inside and out!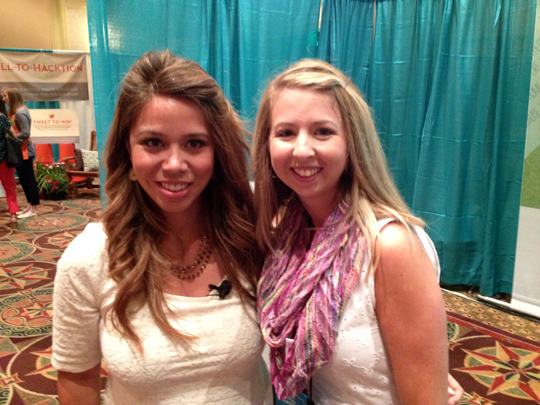 There were so many sponsors to talk with it was unreal. I felt so excited to meet so many of the sponsors who make the products we use all the time. It was a unique opportunity to talk to them about what's going on with my blog, where it is headed and show them my media kit and new cards! What's so funny is my husband went around ahead of me to some of the sponsors and talked so highly of me that when I finally got around to each of them they would say… I know who you are, your husband already came by. He's great and talks you up so much! It made my heart skip a bit in excitement! He's the best & he's mine! To all of the wonderful sponsors who gave items and made conference so much fun, Thank you, Thank you, Thank you!
One of highlights of the conference was the fact that I was invited to be a part of the Ballard Bookcase Challenge with a group of girls…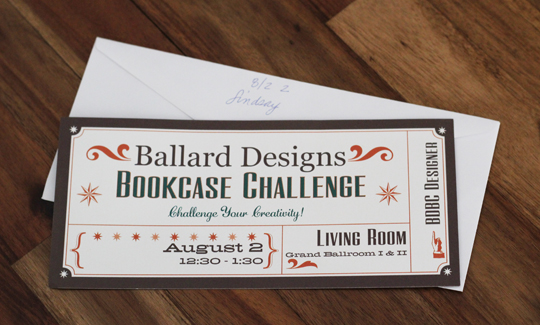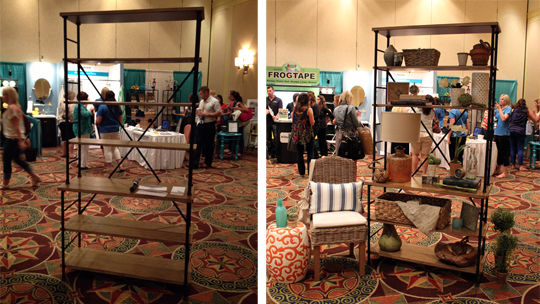 On Friday night, Ryobi held a fabulous party for us. Here's the hubby and I enjoying the party…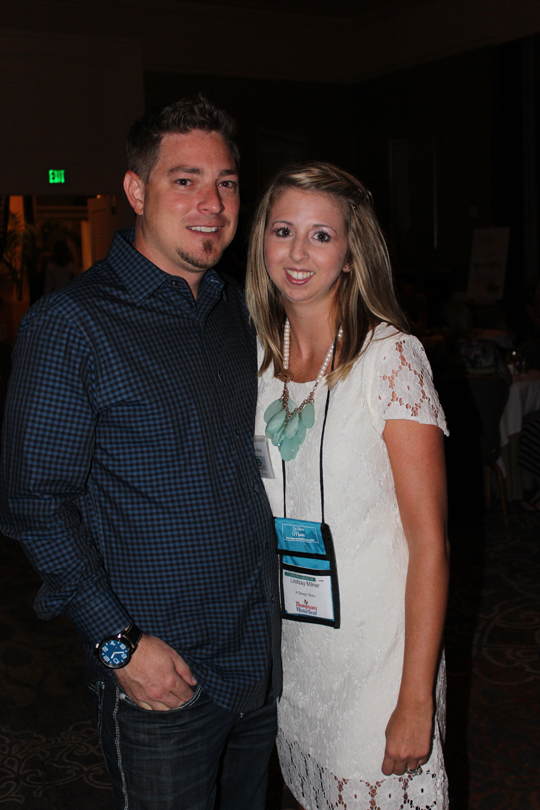 And my fab new friends Bridget & Casey (DiyPlaybook)…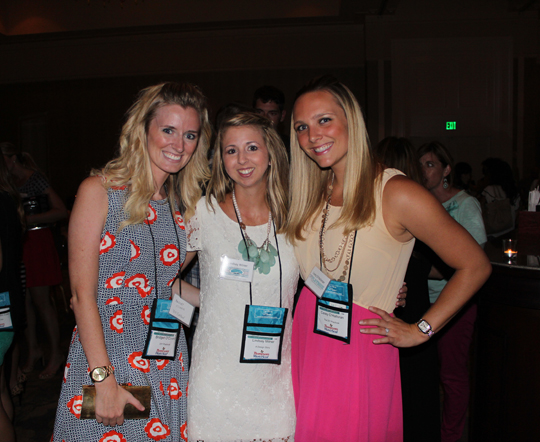 And Ana White (again)… isn't she just fab?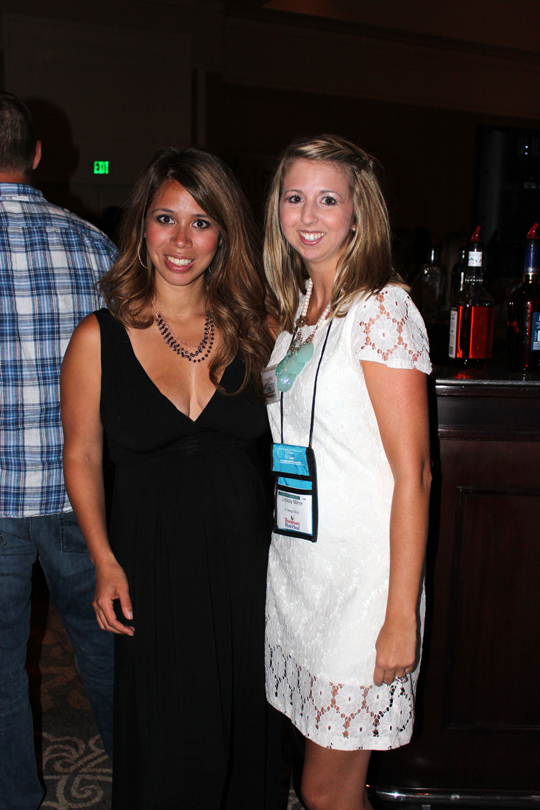 Saturday was full of classes, fellowship, Sponsor chats and the end session… It was very exciting and really inspiring. They brought it a very nice man from Habitat that spoke about going back into our communities and doing good. I really plan on doing exactly what he said. I am looking into ways I can gave back more and excited about the future!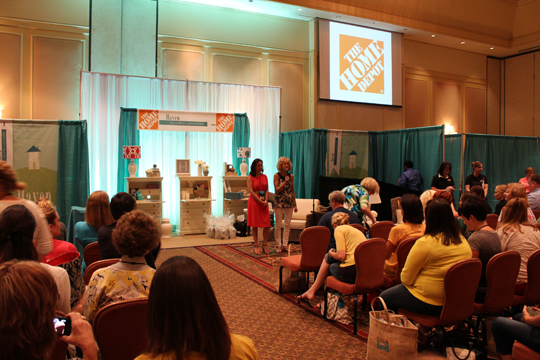 We went straight to Destin Beach, Florida on Sunday after the conference. I can't wait to show you some of the things we did in Destin! Plus, I'll show you some of the swag from the bag and sponsor goodies.. I'll be back tomorrow with more…