Happy Spring Everybody!
As you probably already know, Spring is our favorite time of year around A Design Story! We are enjoying the birds, the nice weather, the Sunshine, but most of all, we are enjoying all of our new readers! We want to show our appreciation for joining us here, so without further ado… we are announcing a fun spring sale for you all to enjoy!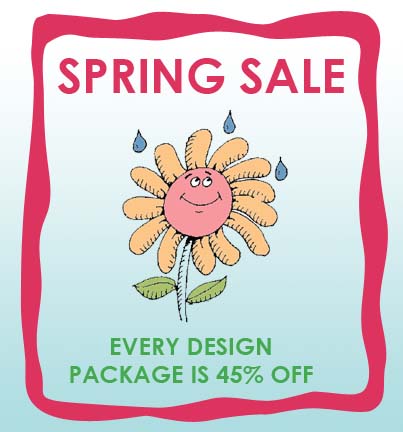 That's right… 45% off ALL of our Design Packages! Want to see where? Visit the tab "Our Shoppe" at the top of our site, or click here! Are you ready to have us design a new story for your interior? Well, all you have to do is enter the code "Spring 2010
 and enjoy your 45% off coupon! So, enjoy the Spring weather and take part in this awesome offer!!
Also, stay tuned next week for a fantastic giveaway… you won't want to miss it!!
Image courtesy of A Design Story, LLC.