Gracious Giveaway…
Since our eyes are constantly peeled for fun wall art, we're so excited to bring you this week's giveaway from E.A.D Designs.  If you are looking to personalize your space with a fabulous vinyl wall quote, than this week's prize is right up your alley!
***This giveaway is complete & no longer accepting entries***
E.A.D Designs specializes in unique vinyl lettering designs, decals and decor for every area of your life: home, work and everything in between. Now you can add a unique design to one of your walls without picking up the paintbrush. Vinyl wall stickers give you the opportunity to add words, pictures, scenes or bold graphics to any clean, flat surface. These easy-to-apply bursts of creativity can turn walls, windows, furniture or the side of the fridge into a focal point for your room. Most importantly, they offer their vinyl lettering wall phrases and quotes at exceptionally affordable prices! So, great design is affordable and right at your fingertips!
As a fan of interior decorating on a budget, I love to find great deals that can really spice up a room.  That's why I was so excited to open my door to a package I received from my new friends at E.A.D Designs, who generously allowed us to select our very own wall quote for our humble abode…
So… we shot a video on our fun application to show you just how easy it is to apply and how great the results are!
 [youtube]http://www.youtube.com/watch?v=6DDestSqDM0&layer_token=46b8a87a1c293d41[/youtube]
And here it is…. so cute!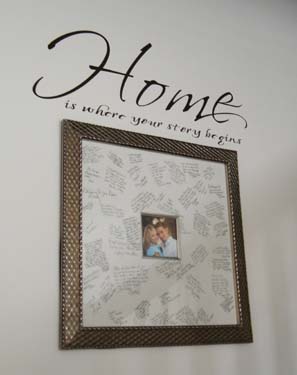 E.A.D Designs really has a wonderful assortment of options, colors and sizes and their site is so well labeled, that searching for the perfect design & wording is extremely easy.  The only problem I had was picking a fave from so many great designs – it took me a really long time to pick a review item! Just look at some of their creative designs…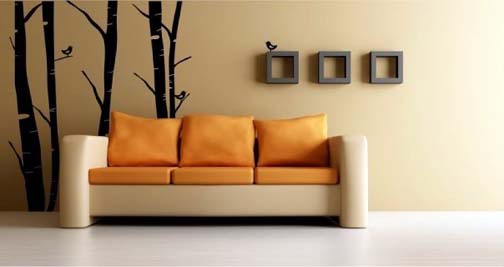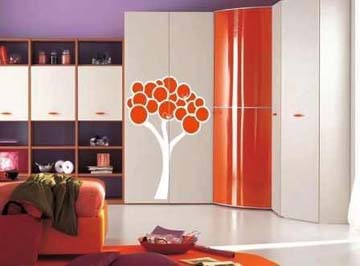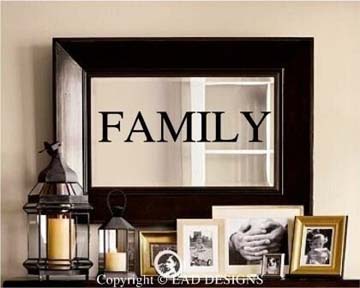 So, do you want to add a bit of personality to that blank wall of yours? Our winners this week will be scoring this exact wall quote from E.A.D Designs!
EAD Designs decals and designs make GREAT gifts for any holiday, weddings, baby showers, birthdays, housewarming or just because.
They also LOVE custom orders!
So here's how you can enter for a shot at taking this week's prize to the wall:
Prize:

  A vinyl wall quote from E.A.D Designs (valued at $24)

To Enter:

 Comment "Home is where my story begins" and tell us…
Bonus Question: … Briefly… how  that statement is true for you and where you plan to use the prize!

Giveaway Closes:

Thursday, April 14th at 8pm EST
Number of Winners: Two lucky winners will score one of these fabulous quotes!

Prize Ships:

All over the U.S.
Rules: One entry per e-mail address is permitted. For a Bonus Entry, become a fan of E.A.D. Designs on Facebook… Just click

here

! If you opt for the extra entry, please do that first & let us know on your comment. The winner will be selected using random.org and announced on Friday, April 16th. Good luck!
Are you a reader & want to know more about these things we call "Gracious Giveaways"? Click here. Or, are interested in hosting a giveaway right here on A Design Story? Click here. (We also offer excellent rates for Advertising… click here.)
Stay tuned for Wednesday's Post for more fabulous information about E.A.D Designs… in the meantime, enter the contest & then visit E.A.D Designs Blog… click here! Or if you are ready to shop… click here!
Images are courtesy of E.A.D Designs & A Design Story, LLC. Video brought to you by us, A Design Story, LLC & Mark Weeks.