Today is Nate Day! That's right; I am pleased to announce I am part of around 74 bloggers (and growing) blogging about Nate Berkus today.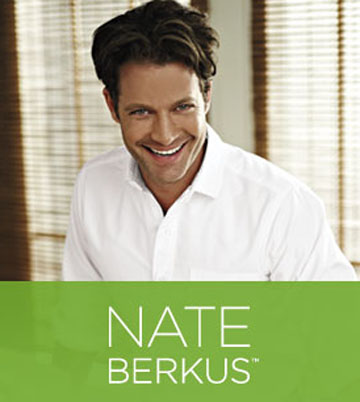 When the spotlight starting shining on Nate Berkus, I like many others, became instantly inspired. I feel like I can relate to him with the simple fact that I too starting designing my room and re-designing it over and over again at a young age. I guess a lot of interior designers start that way? Anyways, Nate Berkus formed his own interior design firm at just 24 years old (I was right behind at 26)! He has gone on to design for some of the most prestigious interiors such as Wolfgang Puck's Spago, Barney's New York and the W Hotels. He also became Oprah Winfrey's design guru on The Oprah Winfrey Show and authored the best-seller "Home Rules: Transform the Place You Live into a Place You'll Love".
But most recently, Nate debuted his new line of home décor products on the Home Shopping Network- you can view his line right here.
My favorites are: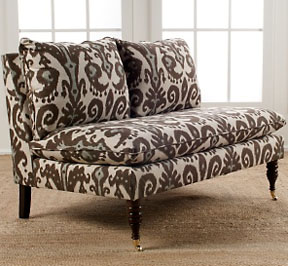 Sit back & relax on this chic & stylish sofa. This sofa would look stunning in a fabulous reading room, a master bedroom suite or even a formal living room. You could pair it with a dazzling rug and some silk window treatments and turn your space into a sophisticated and contemporary space!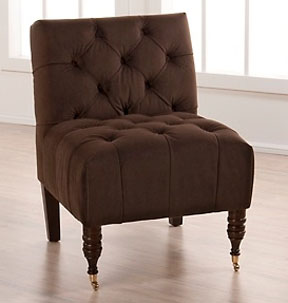 Ever since I was part of the design team working on the interiors over at The Pinehurst Resort, I have fallen in love with tufted furniture pieces, like this fabulous chair! It is a great mix between contemporary and traditional and would fit nicely in a lounge, bedroom or even a foyer.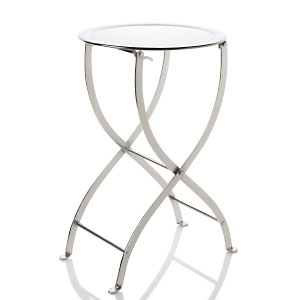 This silver tray table is so versatile! It reminds me a little bit of Eileen Gray's side table (click here), except it is really more functional! This side table could be paired with the two pieces above your could stand alone as an eye-catching entry table.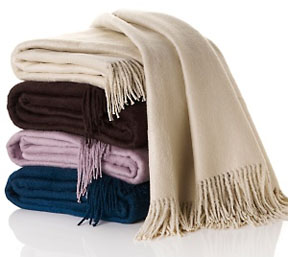 Who doesn't love the warmth of a fleece when cuddling up for some relaxation? Nate came out with these luxurious silk throws at a fabulous price, only $39.95. They would look lovely draped across the Studio Sofa or even over your bed as a decorative touch!
Can't get enough of the Nate Berkus Collection? Well check out HSN by clicking here. If you make a purchase, you MUST come back and tell us!
Nate only just said farewell to the Oprah Winfrey Show… check out those last sad final moments right here…
[youtube]http://www.youtube.com/watch?v=vEhw_GhNIwE[/youtube] 
Well, good news yall… you won't miss him for long! That's right, The Nate Berkus Show launches September 13th, 2010. Don't miss it, I won't!!
Thanks goes out to The Moggit Girls who set the whole Nate Day up through twitter, you can check out their blog right here. When we found out Nate Berkus was launching his show this Fall, those ladies got right to it and pleaded with the Producers to host a few bloggers for the show! Well, I sent in my information and we at A Design Story are crossing our fingers that we will get picked! Although given the opportunity, I may get star struck, but I am hoping that I will soak up every bit of advice and design chatter he offers!
P.S. Don't forget to stop by in a bit for a fun giveaway that will get you framing!
You can read all the other wonderful blogs about our boy Nate right here.
All images courtesy of HSN.