We are delighted to announce this week's Gracious Giveaway winner! Thanks to the fine folks at Saffron Marigold, our winner will get to chose from 2 Cushion Covers or a fabulous Table Runner.  Simply Stunning!  We appreciate Saffron for sponsoring this week's giveaway!
Congratulations to Suzanne who commented "I am very inspired by my birth land, South Korea!" We are so excited to see what you select, so please come by and give us a peek!!

If you haven't seen Saffron Marigold's lovely linens, you must stop by and check them out! They specialize in handmade, Indian inspired bedspreads, duvet covers, shower curtains, sheer curtains, table linens, pillow covers and cushion covers, all in a variety of fabulous patterns!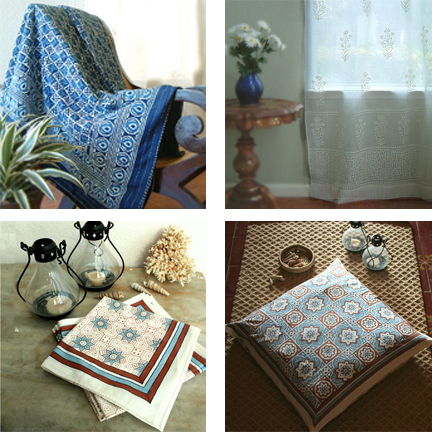 Have a Blessed and Happy Weekend! Don't forget to come back for more giveaways and design inspiration. You can subscribe by clicking HERE, to get the inside scoop on what's happening, when it's happening!