Welcome back to Wedding Week on A Design Story! So far this week you have had the opportunity to enter our giveaway from Xpresive Designs (which ends today at 8pm) and read about Our Wedding… Now I am going to show you how bits and pieces from our special day made it into our everyday house decor. Besides the usual photo albums and picture frames, we have special mementos placed all over our home that we love…  So here's the breakdown (showing you how the items were used in our wedding, then how they are used in our home)…
1. Our photo albums and our frames…  Of course we have tons of photos up all around our home and here are just a few of my faves from the Big Day…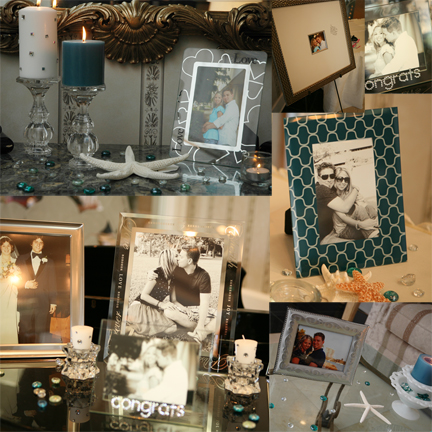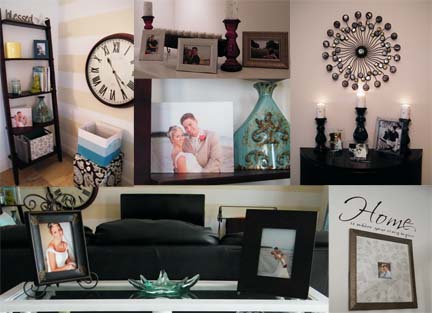 2. Do you recall the fun "beachy" DIY Decor we had for the entrance of the reception (click here)? Well, I use them in the bathrooms and in our living room! I absolutely adore them! The clings came from here. We also bought those fantastic large aqua glass vases from Marshall's for a whopping $24.00 each, I put some beachy starfish & pearl decorative sticks in them and they looked B-e-a-utiful! We still have those in our entry way today… love, love love! (Also our flip flop bin… now is used for towels in our guest bathroom… so fun!)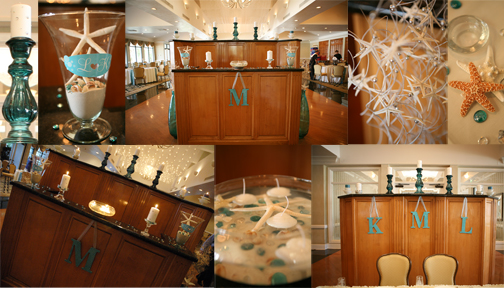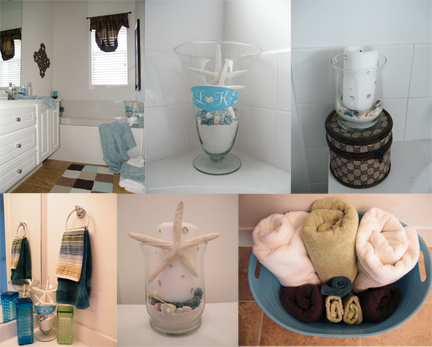 3. Candles… We bought inexpensive candles and decorated them with stick on rhinestones for added elegance. I have them all over our home to this day! You can see some above… then there are these beauties…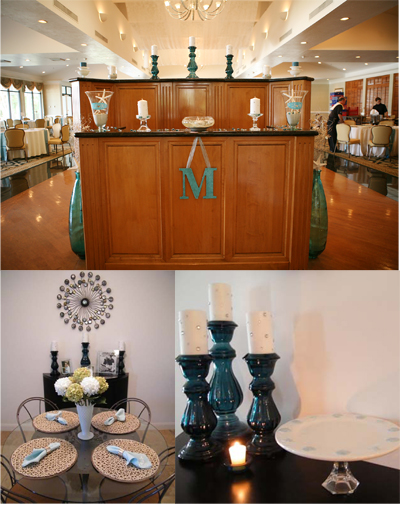 4. If you remember we decorated the aisle chairs in our wedding with starfish (click here), well I took one and made beach artwork for our guest room with it (see post here with other summer updates).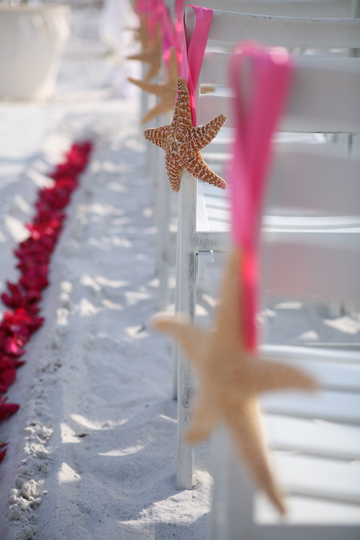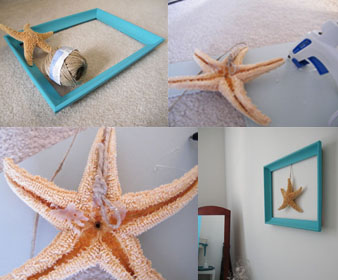 5. Response Cards… Like I mentioned yesterday, we have kept every single response card we received back and have them in this festive basket for display!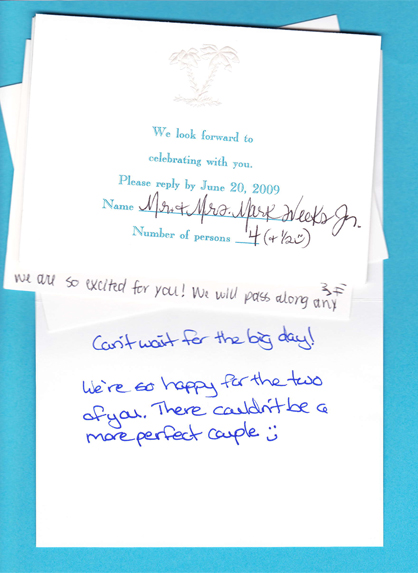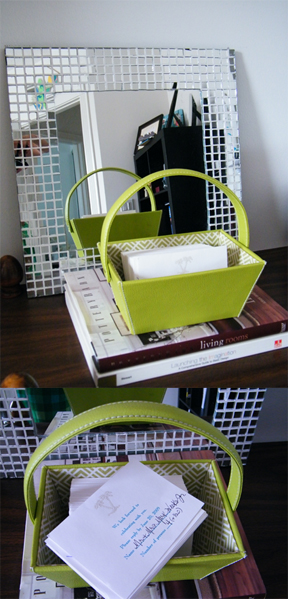 6. Weddings Cards… I kept every Bridal Shower & Wedding Card we were given. Our friends and family wrote such sweet things; their words are still very inspiring to us! We used this beachy trunk for cards at our wedding on the gift table. Now it resides in our living room, still chock full of all of the beautiful cards!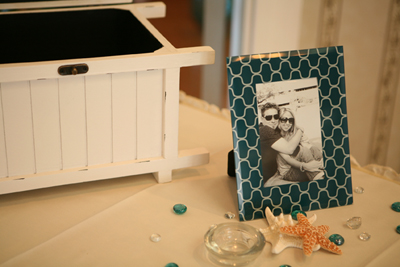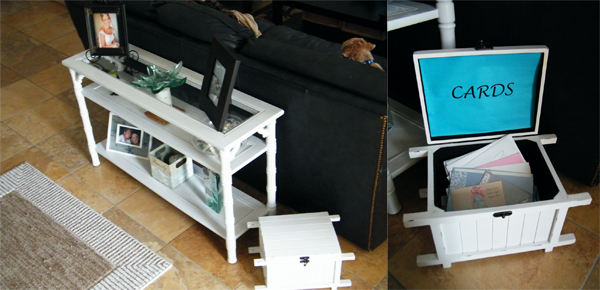 6. Our Vows… We wrote the sweetest and most romantic vows! The words we both wrote and spoke to one another that day truly came from the heart and we wanted to remember them forever! I came up with the fabulous idea of printing them on beautiful (aqua) linen scrapbook paper from Michaels Craft Store and placing them in frames. I hung my vows to Kevin above his night stand and his vows to me above mine.  We also have our unity sand jar in our room as well… they add such a personal and romantic touch to our bedroom and we love it! (Want to see a video of our bedroom? Click here).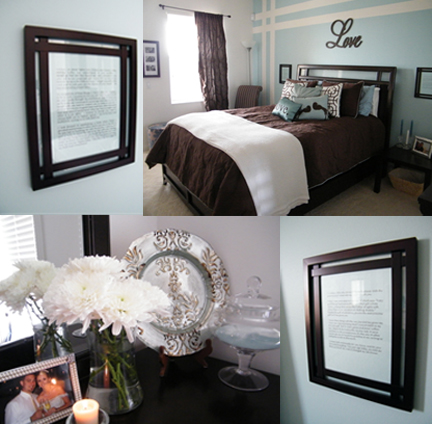 So… now you have seen just a few ways I took the decor from our most special of days and incorporated them into our everyday living style. It fit right in with our budget because all the items were dual purpose… from wedding bliss to home decor! What do you think? What are ways you keep your wedding day alive? Do tell.