Summertime abounds with splashy water adventures: beach excursions, lake escapes, swimming pool parties and boating. Put the wind into your sail and get nautical with these fantastic finds!
Anchors Away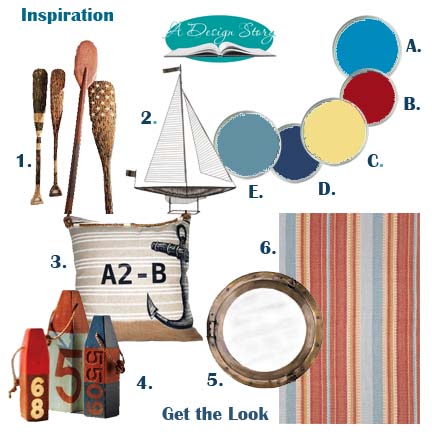 Paint Inspiration:
A. Sherwin Williams 6795 Major Blue
B. Sherwin Williams 2908 Cardinal
C. Shewin Williams 6695 Midday
D. Sherwin Williams 6510 Loyal Blue
E. Sherwin Williams 7608 Adrift
Decor:
1. Distressed Wood Oars by Pottery Barn
2. Wire Boat by Pottery Barn
3. Anchor Pillow by Outer Banks Trading Group
4. Distressed Wood Buoys by Pottery Barn
5. Porthole Mirror by Newport Nautical Decor
6. Nautical Striped Rug by Dash and Albert
When summer gives way to chilly autumn, these nautical items may be anchored atop a bookshelf and fondly admired as sunny memorabilia, or enjoy them year around for a 'cottage look'. Take a peek at a few of this nautical beauties…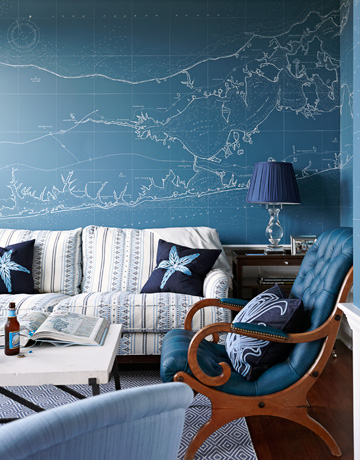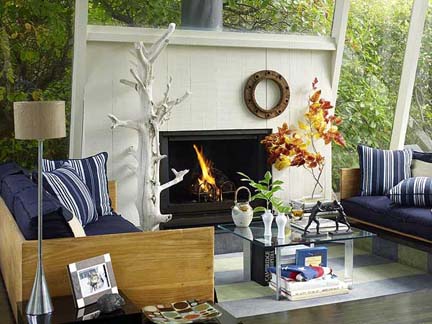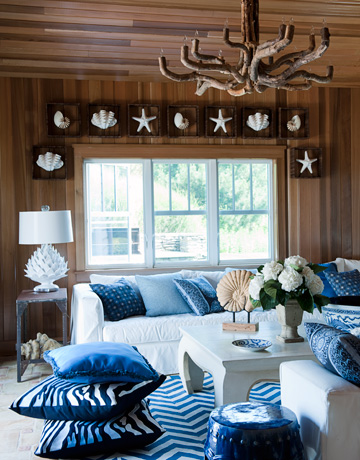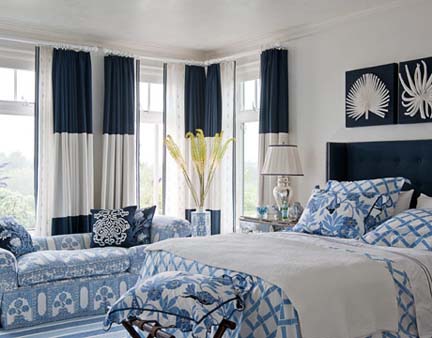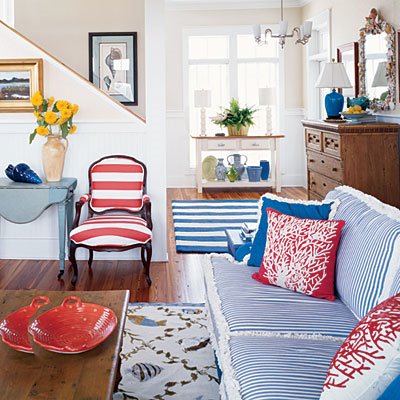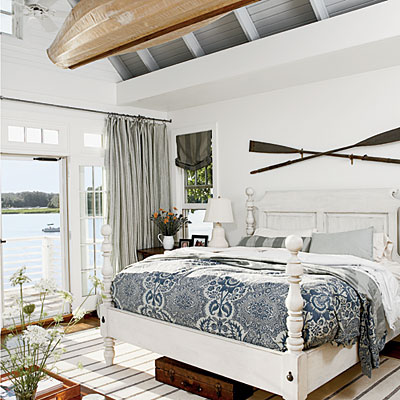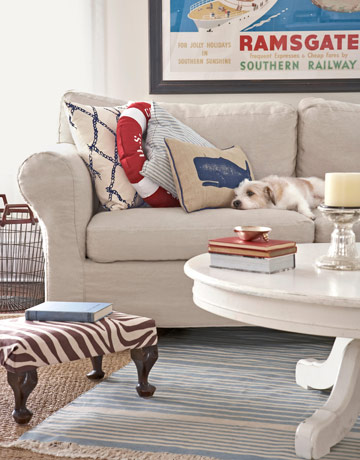 What about you? Do you love the look of navy blue and anchors? (I DO). Do tell… or if you have a nautical abode, come on over and share!!
Stay tuned for the next posts… a fun, 4thof July Tablescape, July's "Fresh Picks" and more!!
Oh, come on over and "like" us onFacebook… click here.
Images Courtesy of A Design Story, LLC., My Home Ideas, House Beautiful.
Oh Yeah, Major Summer Sale going on Right Here @ A Design Story… go and check out "Our Shoppe" and use the Coupon Code: Summer.