Are you all dreaming of beach vacations and summer time fun? I know I certainly am! Spring and summer are my favorite seasons and I love accessorizing and having fun with my outfits! These days, I am trying to get up, do my hair/light makeup and get dressed daily because I just feel more productive doing it. Even if that means changing into daytime pajamas!!
In an effort to keep the vacay and beach vibes alive, I came up with a little roundup of 6 cute straw handbags! Let's all continue to pray for the future when we can all go out and about and get out of our pajamas!
Disclaimer: This post contains affiliate links.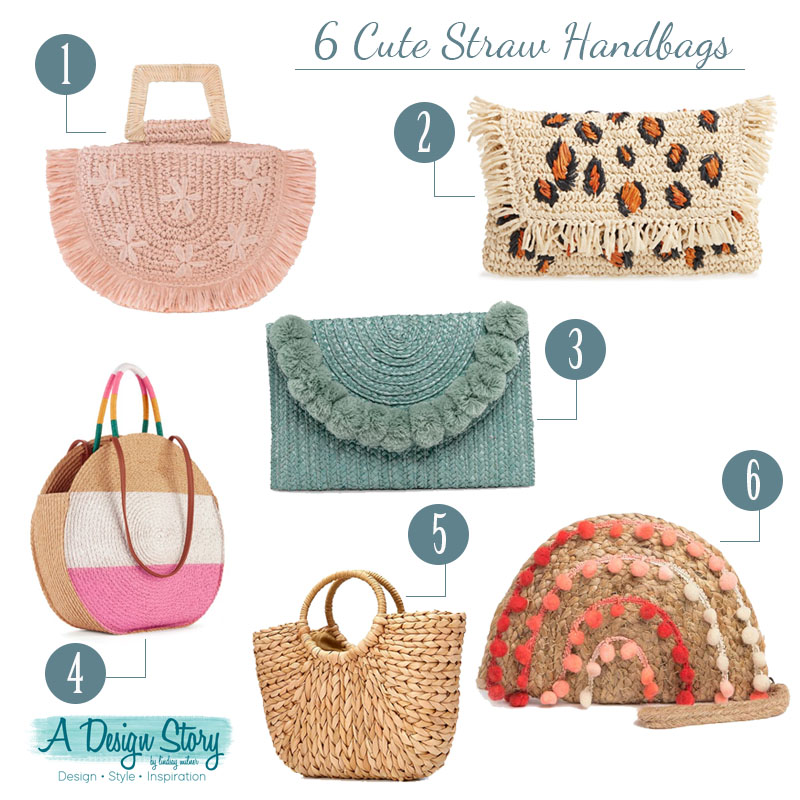 Which is your favorite? I own #1 & #5, but I have the rest on my wishlist! I am obsessed with all of them! The great news is they are all super budget friendly! If you are interested in checking out my latest tie dye post, click here! Oh… if you are looking for some fun family game night suggestions, check this post out! Makeup must-haves? Click here for a round up of my favorites!
Are you all doing well with staying home? We are trying to make the best of it… to be real, some days are so fun and some days are tough! We are just so thankful to have a home and for a healthy family! How can I pray for you and your family? And on that note, what kind of blog posts are you wanting to see right now? I want to make sure I am sharing quality content but also engaging in some fun too while we are all stuck at home! Please share, I would love to know your thoughts! I can share some fun crafts for kids, making cute outfits from what you have at home, or showcase more of our home… let me know what you want to see below!