Happy Friday everyone! It's been a really busy week over here with design projects, new proposals, blog planning and more. I hope everyone enjoyed the Aldari Art Giveaway as much as we did! A big thank you goes out to Alejandra of Aldari Art!

What a fun giveaway this week, right? In case you missed out this week, Aldari Art offers jewelry, graphic & illustration prints, photography and even calendars. Alejandra, the artist, is extremely talented and has an eye for fresh & new art. I absolutely adore her prints and I think they would make the most adorable art for a gallery wall, kitchen, office or nursery!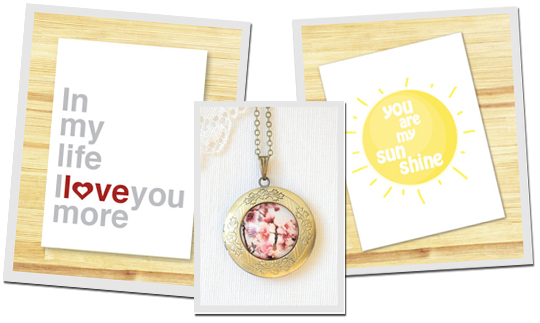 As always, I had a great time reading through your comments and seeing which Aldari prints are your favorites…Without further ado… Random.Org struck a pose & the winner of this week's Gracious Giveaway is…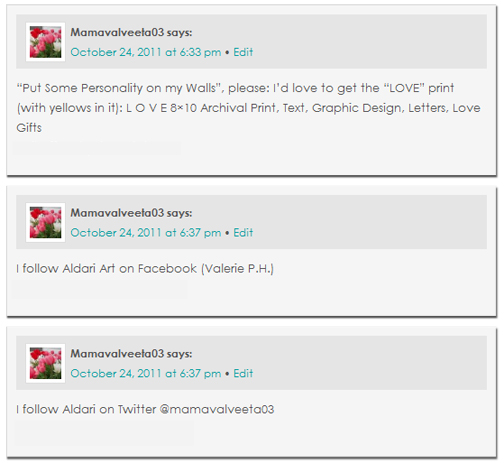 Congrats… we can't wait to see what you pick out! Have fun shopping away!
If you missed the giveaway, no worries, Aldari Art is offering a 15% off discount through this weekend for any print in the shop! Just enter the coupon code: 15FallSale to receive your discount! Start shopping early for Christmas and pick up some jewelry, prints and a calendar for your loved one's!
P.S. We have many, many more Giveaways lined up for you in the coming weeks… stay tuned! Ready for Halloween yet? We will be posting our pumpkin decorating skills soon…