Happy Halloween everyone! Much like most of you guys, the last week or so has been packed with Halloween festivities!
Last weekend, my family and I piled up and went out to Hunsader Farms for a full day of Halloween fun that included a hayride, pony rides for the kids and more…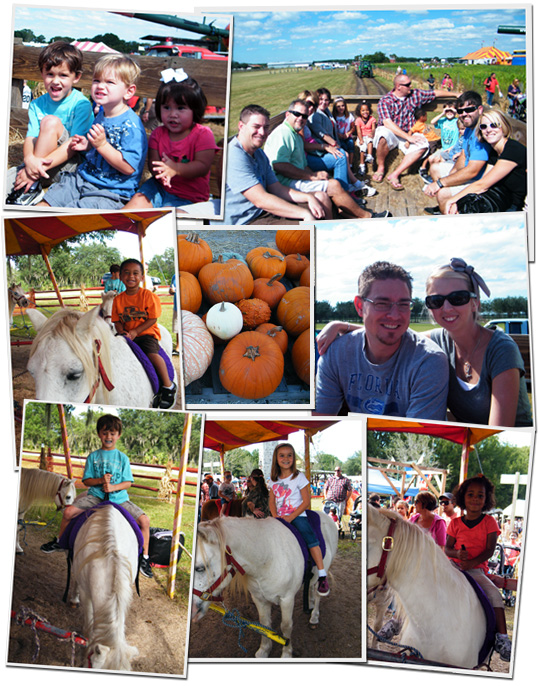 Then we went to a pumpkin patch that supported my brother and sister-in-law's church youth group. They had tons of beautiful pumpkins…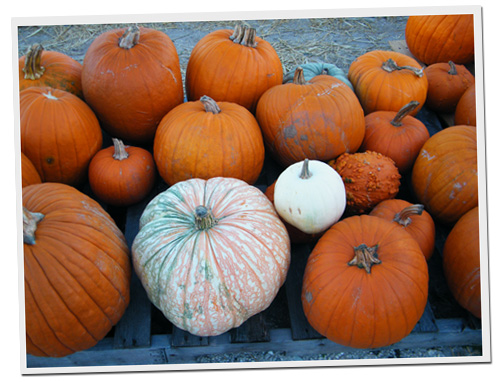 Kevin and I picked out 3 perfect pumpkins! We brainstormed about what we wanted to do with our pumpkins this year. Last year, we carved our pumpkin, but this year I decided that I wanted to keep them around longer… until Thanksgiving! Since we live in Florida, carved pumpkins only last a week or so! Plus, Kevin and I go walk  my sister's neighborhood with my family while the kiddos trick or treat, so we aren't here to light the pumpkin up anyways!! With that in mind, I decided we would go easy on our pumpkins…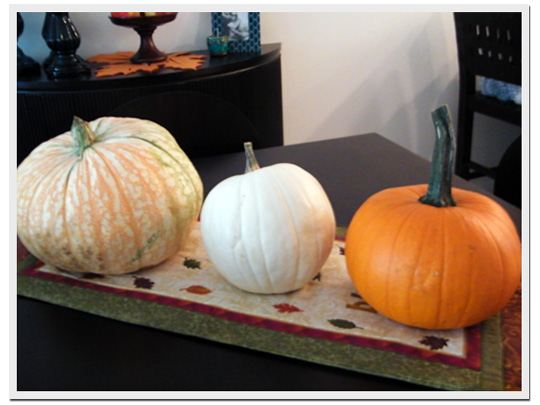 We left the big multi-colored pumpkin au-naturale… it is pretty enough just the way it is! For the small white pumpkin, I decided to go with a monogrammed look. I grabbed some dark brown puff paint at a craft store and created a fun design…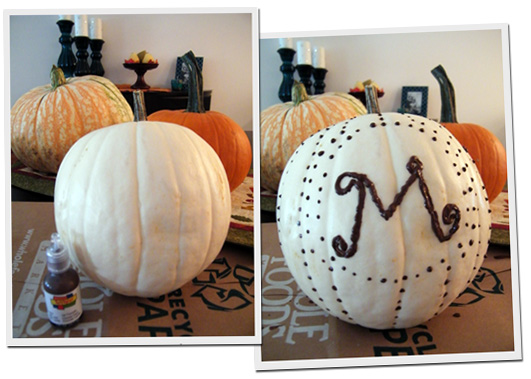 I wanted to be able to use the orange pumpkin again for a Thanksgiving tablescape, so I went easy and removable! I had some rhinestone stickers leftover from our wedding candles, so I used a few and made leaves…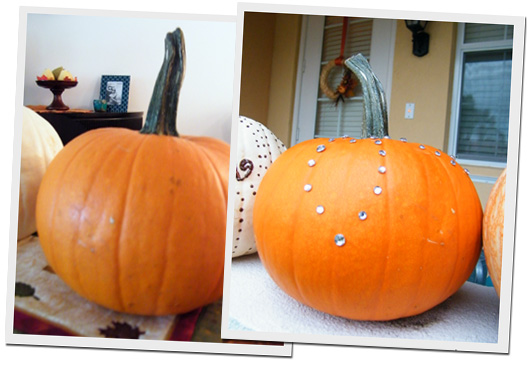 Kevin and I went to Lowes yesterday in search of Mum for the porch… because nothing says fall more than a mum on the porch… (that's what I told Kevin anyways)… I picked yellow! Next, I placed all of our pumpkins on the wall of on our front  porch…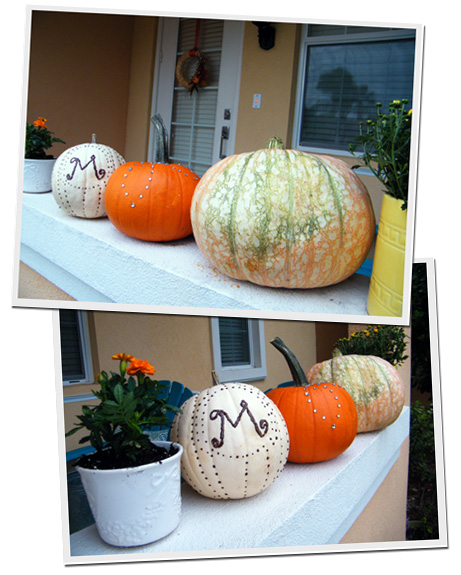 Aren't they just adorable?? I love, love, love them! I hope they last until Thanksgiving!! Now… for a quick pic of what the kiddos in my family are wearing for Halloween this year (these were taken a church festival this past weekend)…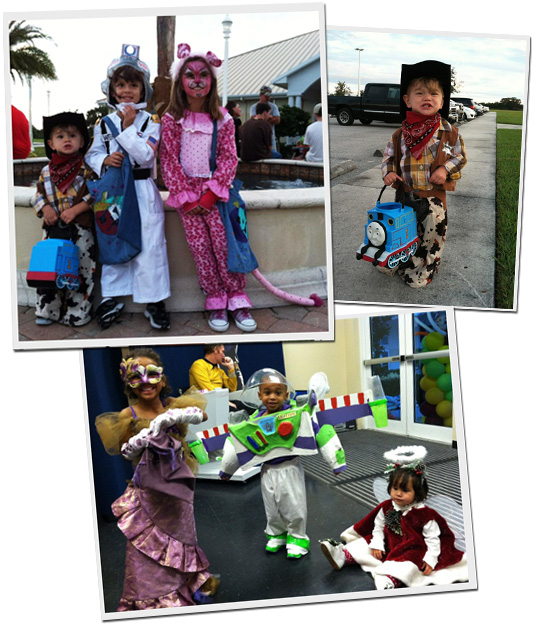 So, with all that said (and shown) – what are you guys doing for pumpkins this year? What are your Halloween plans? Have you decorated your pumpkins?? Link them up to a comment and share!!
(For my gluten free readers– here is a list of gluten free candies).