Kevin's business partner Shannon happens to live in a fantastic condo in downtown Sarasota. Since Kevin and I would have loved that spot for our casa (but they don't accept dogs and Bentley (Boo Mouve) and I were a package deal), we thought we would drop in and show you what living in a downtown luxurious condo looks like. Plus, Shannon has a really good flair for modern design… So, let the house crashing begin…
Here's a shot of the swanky modern exterior… Recently completed in early 2007, this place offers upscale simplicity right in the heart of downtown Sarasota on Main Street. Conveniently located to a plethora of urban activities, residents are just a walking distance away from an array of diverse restaurants, boutiques, gift shops, art galleries, book stores and many more.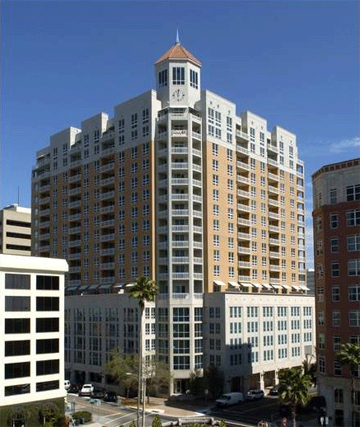 Just blocks around the corner, one can find beautiful Selby Library, Whole Foods Market, exquisite Selby Gardens, Marina Jack and only a few minutes away, one can enjoy shopping and dining at St. Armands Circle or swimming and sunbathing in resplendent Siesta Key Beach.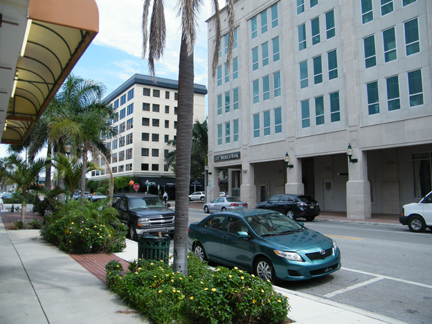 One of the great perks about high-rise condo living are the amenities. This building offers beautiful commons areas, a Resort style pool and spa which really gives you the feeling of an urban oasis, and if that's not enough, you even get the use of a fully equiped gym and sauna. Oh yeah, you also get to utilize the theater, clubroom, business center, concierge services and the enclosed parking garage.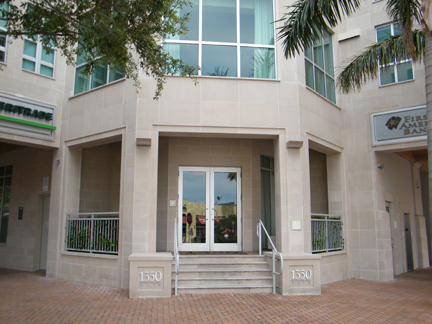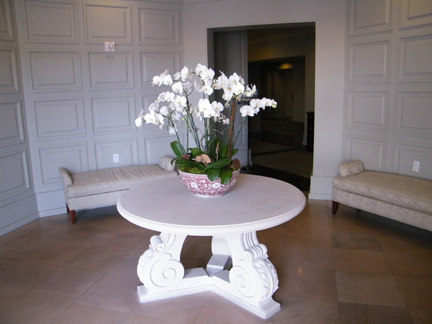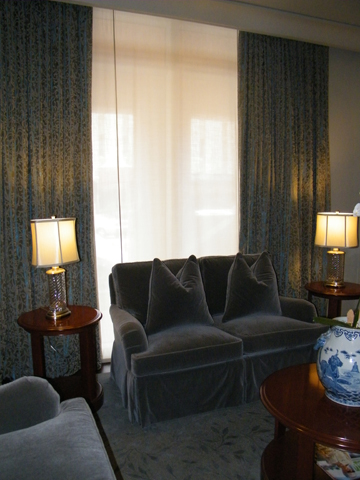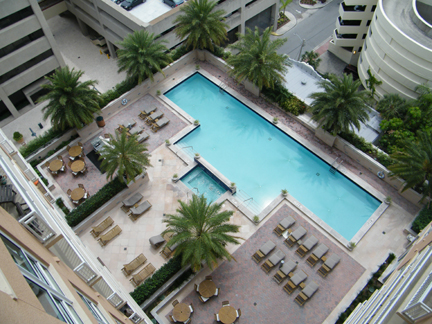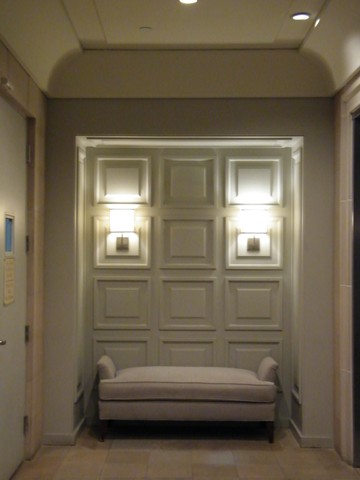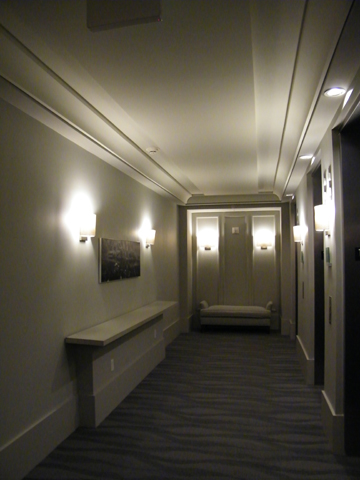 The minute you walk in Shannon's door, you'll find yourself in an airy open space for living, dining, and cooking. The crisp white walls accented by tones of wood and a little bling in the form of stainless steel light fixtures really make the space feel sleek, simple and sophisticated.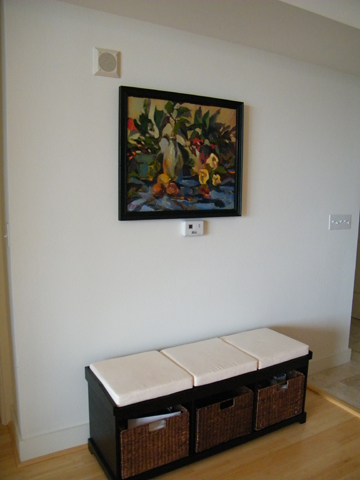 His kitchen is simple and utilitarian, but loaded with posh upgrades like a top of the line stove and fridge.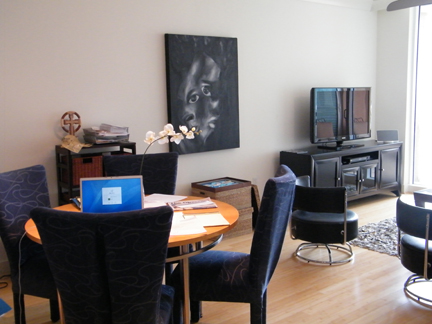 As you can see Shannon (and Kevin sometimes) work right here from his casa, so he has to be organized and tidy since the space is all open. Check out his decorative storage solution…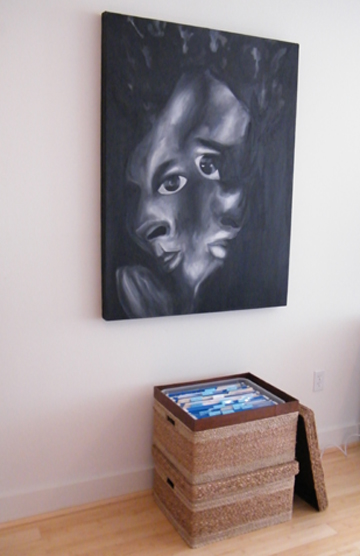 The living room features stylish furniture and accents… just look at those chairs and rug! One of my favorite things about Shannon's place is he took the modern, sleek style to heart. All of the furniture is pretty much on the same line as far as style goes. Most of the furniture is dark espresso, the seating in leather, and the accent pieces follow suit. One of the important things to remember when you are going modern is to be consistent with your furniture, finishes and accessories. Having too many variations in upholstery, finishes or accents will pull away from the sleek décor look and flow right into a more traditional/ eclectic look. I would say Shannon passed that test with flying colors…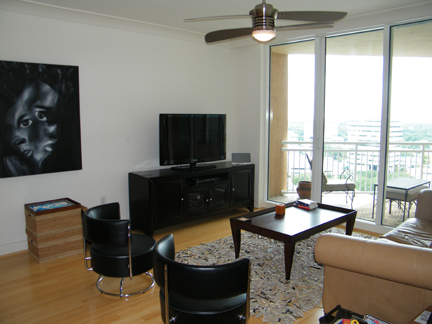 The master bedroom is simple & sleek with its dark espresso furniture and modern accessories & fixtures…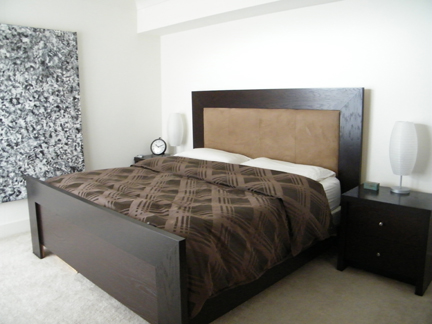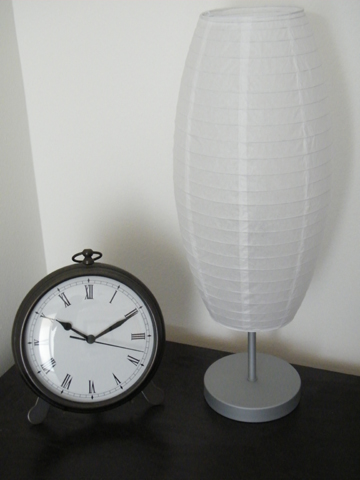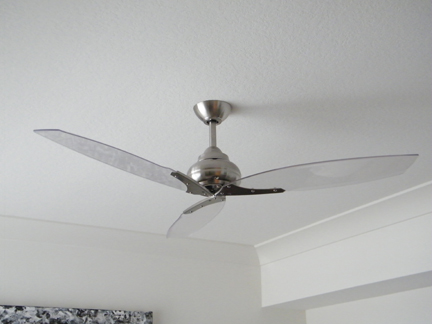 One of the truly amazing things about the condo's design are all the mondo glass doors that wash every room with a generous dose of natural light. Beautiful. Being on the 14th floor has its advantages in terms of views as well. Check out the view of downtown Sarasota below…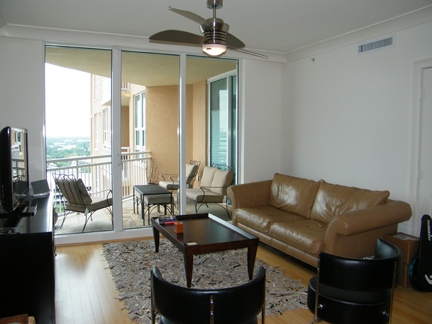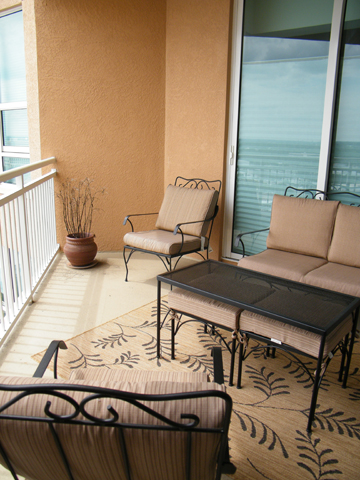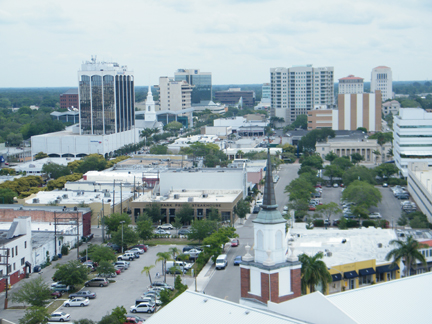 So whaddya think? Did his Bachelor pad make you drool? Do tell. And if you have any fun rooms of your own (modern or otherwise) that you're itching to share, feel free to send 'em on over. Ta ta for now. Oh wait, don't forget to drop in tomorrow for a fun announcement.
Want to see the first Intervior Invasion? Click here.
All images courtesy of A Design Story,LLC.