You don't have to be celebrating a patriotic holiday to know that home furnishings and accessories look great in red, white and blue.
At no time during the year do they seem more fitting than in July, when flags and fireworks are everywhere, and summer is in full swing. But these great patriotic colors look good in both modern and traditional spaces.
Summer begins with July 4th for many of us, and with it comes memories of camp, baseball, the beach and BBQs. If you'd like your home interiors to capture that feeling year 'round, then a red, white and blue color scheme might be just the thing for you. Check out some great ideas for inspiration.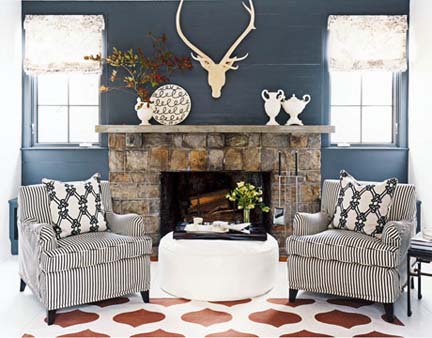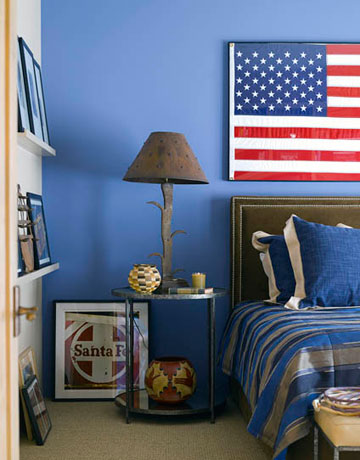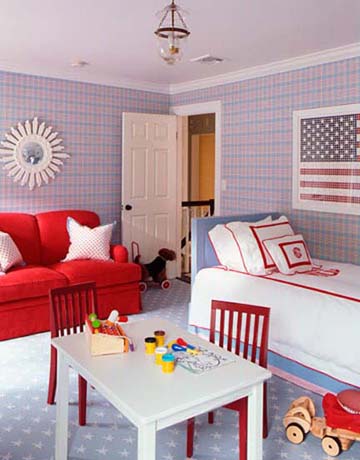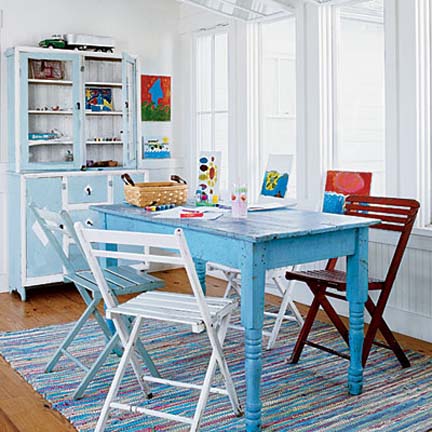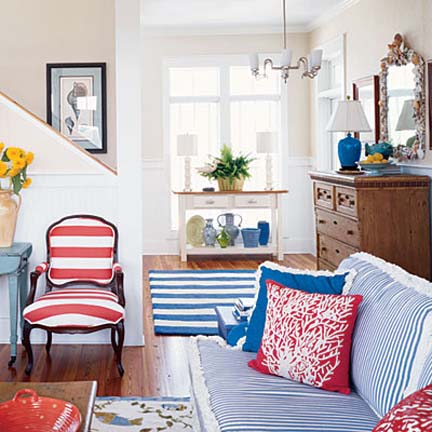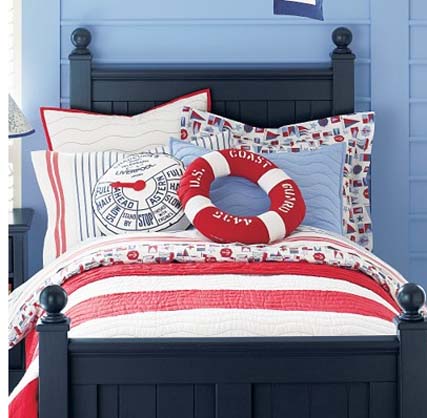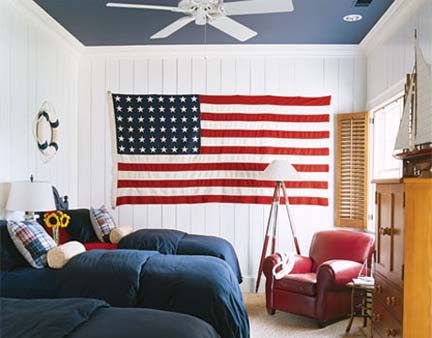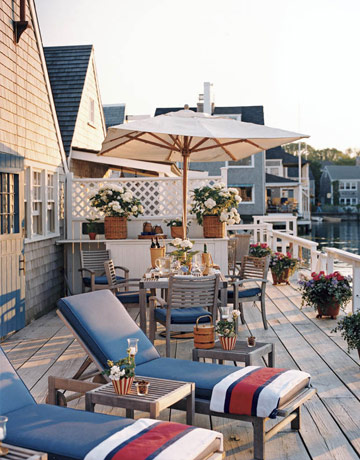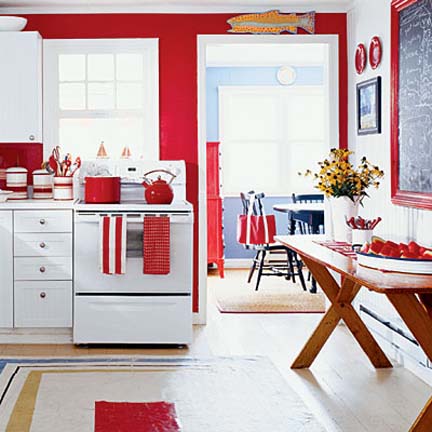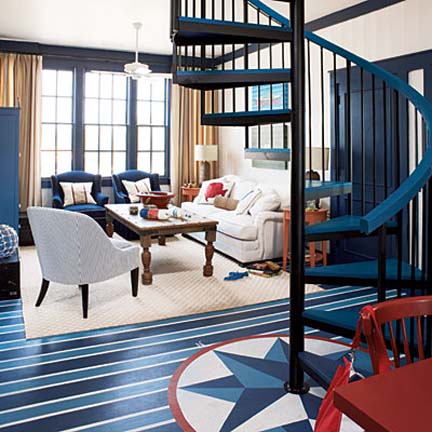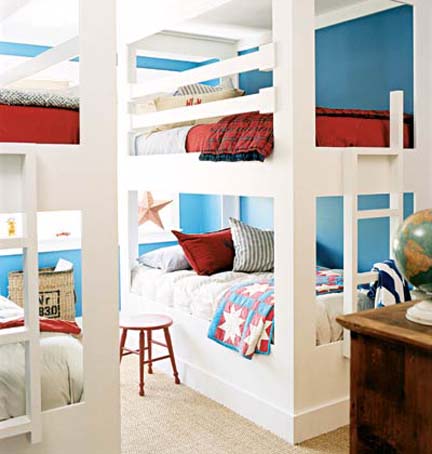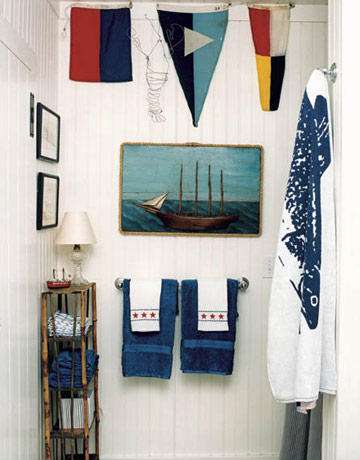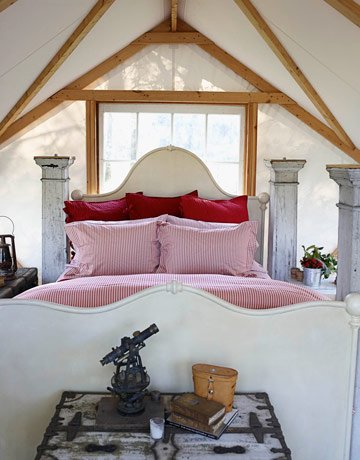 Radiant and bold, thee patriotic palettes shout summer style and add spirit to any room! So, how much do you love these red, white and blue rooms? B-E-A-UTIFUL! Love, love, love! Do any of you have a pleasantly patriotic room? Please, do tell… or send us photos and be featured on our blog (just email them to lindsay@adesignstory.com).
Love Independence Day? Check out our Tablescape… here.
Alright, we are starting off Independence Day off a bit early… come on over and enjoy a whopping 45% off all of our Online Design Packages. Just Enter the Coupon Code: July 4th and click here to get yours.