Its June… can you believe it?! This month's décor trends are diving into breezy colors and glorious summer décor ideas! Get ready to usher Summer in with these fantastic Fresh Picks…Enjoy & Happy Hunting!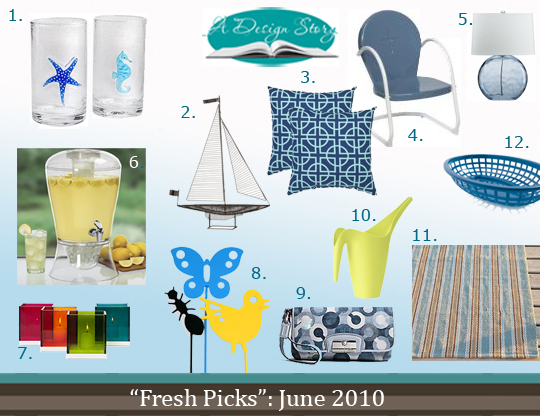 June's breakdown:
With summer sizzling close, these cool color combo "faves" are sure to get you ready to dive into the new season! Happy shopping! Do you have a product you are dying to tell us about? Feel free to comment or email us and share!!
** Oh and don't forget… next wednesday we begin our Webisode Wednesday… so if you have a burning real estate or design question… ask away and we will answer it on our webisode. Want to see more, click here.
This post was added to the party over at The Inspired Room.