It's been a crazy month so far, right?!?! Just in case you are new around here, Fresh Picks posts are basically monthly favorite round ups! I pull together things I am loving right now and share! If you have any fun finds or recommendations… share below! I kinda went the self-care route for this April's fresh picks post. We are all doing our part by staying home and I am guessing that there are so many like me… and wanting a little self care to feel more like yourself! It's time to give yourself a little pick me up because we all deserve that!!
Disclaimer: This post contains affiliate links.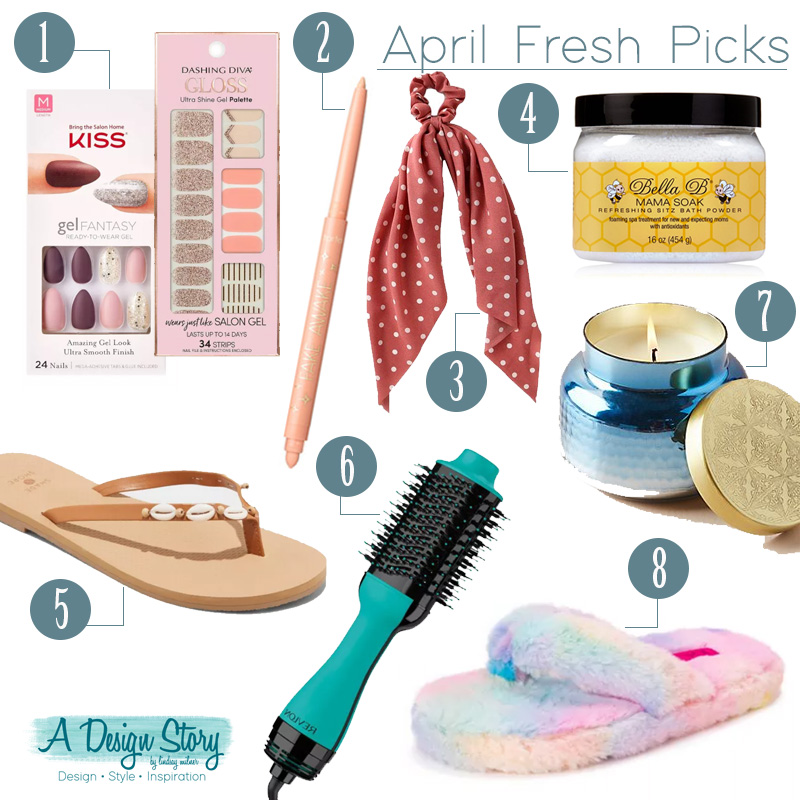 What are you all loving? Please share… I am always up for fun new finds! Interested in more makeup to try out during this home bound break? Click here for my latest makeup favorites. If you are looking for any new family fun ideas, I have a round up of really fun games to try out! What are you all doing to give yourself some "me-time" or self care? Do tell!