It's that time, actually passed it by 3 days (but who's counting), for the monthly PDA (public display of affection) for our sponsors who we happened to have grown fond over!
Here's a giant hug from A Design Story to each and every one of our fantastic sponsors!
We truly appreciate your support and value your businesses!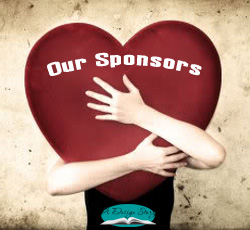 New to these shout outs is Pillow Throw Decor, who is all about making custom pillows, throws, drapes and more for all you interior design lovers! You may remember them from a Gracious Giveaway a few weeks ago. They offer designer patterns, whimsical styles, eclectic and traditional designs and more!

Speaking of pillows, remember Saffron Marigold from this Gracious Giveaway awhile back? They offer a stunning collection of magnificent linens and bedding. Their way of making hand producing each design gives the linens a special finishing touch! Here's a taste of the luxurious linens you will find:

We are once again welcoming Bulx.com to our list of valued sponsors! Everyone knows we are suckers for good deals on home décor…and we know our readers are too! Bulx offers up to 70% off retail prices on designer products like vanities, faucets, furniture and more! Stop by and sign up to be on their email list to get in on all of the deals…

All of you DIY'ers out there who love to paint (like we do), Cutting Edge Stencils has a fantastic website chock full of creative stencil designs to dress up your walls! Adding pattern and color to your walls can totally transform the entire interior and feeling of your space. Cutting Edge's designs are simply gorgeous!

Last, but certainly not least, once more a huge thank you goes out to Purple Cloud Studio Another great shop for unique handmade items is Able Mable. They offer aprons, home décor items, bibs, key fobs, baby blankets, burpies & more! We always have fun perusing their collection and talking about our future baby (no, we are not prego… maybe next year) and tagging things we love!

Last, but not least, once again a huge thanks goes out to Purple Cloud Studio, who offers exceptional glass home décor, jewelry and more. She has a full service art studio and even works with clients on custom pieces. Her unique jewelry and bowls would make the perfect birthday or Christmas gift!

 Although that's not all the sponsor loving we do… that wraps up this month's sponsor featured post! So hugs again to all of our wonderful sponsors who make A Design Story feel oh so special!
Speaking of Special…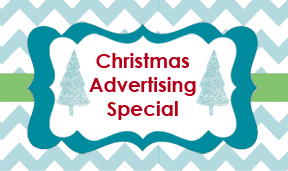 Wanna know what you get for sponsoring A Design Story, LLC. with your advertisement?
– A target market of American women between the ages of 18-40ish
– A sidebar that will earn you exposure to readers and people seeking inspiration and all things design
– A monthly spotlight on our design blog featuring your company, products and a direct link
– A mention on our social networking pages (facebook and twitter) directing them to check out the Monthly Spotlight (which will reach out to an even larger audience)
– Potential to boost your ranking on Google and other search engines (not only does the link to your site drive traffic, it can help you move up on Google)
Want more information… No Worries… We have more! Visit our Advertisement Page! 
P.S. Want to sponsor a giveaway to get your product our there for Christmas? Find out more info right here or contact us @ Lindsay@adesignstory.com.
Next up on the blog…
Later Today: Gracious Giveaway Winner: Get your Digits
Also… if you have recently renovated your space, done a small DIY project… DO TELL US! We are taking entries for upcoming features! Just email me @ Lindsay@adesignstory.com.
Heart Photo from here.