Yes it is time to start thinking about Christmas. The holiday commercials are on, the Christmas décor has been put on the shelves and the Christmas tree tents are in place. We decorated our home the day after Halloween last year… we were newlyweds and completely pumped up about having our "1st" Christmas together! We are a little behind that schedule this year, but by this weekend… our home will be abounding holiday cheer.
 For many of us, the holiday season is a time that is anticipated with both joy and anxiety. Sure, we love the celebrations, the family traditions, and we cherish the memories of holidays gone by; but along with them, we add the stresses of preparation & expectations blend in with the process. I always think the early the better! The more organized and set you are for the holidays, allows you, your family and guests to enjoy the holiday with more joy and fun!
Here are ten tips that I've found to be helpful in getting ready for an enjoyable, meaningful holiday season.
1. Change your Clothes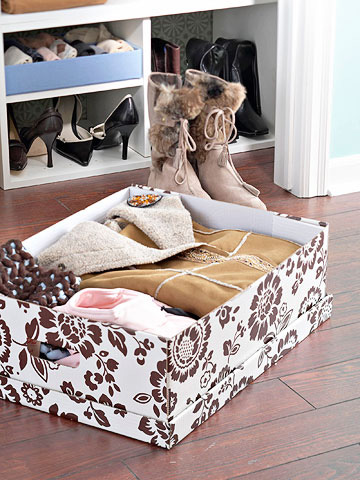 Well, at least in your closet anyways! Last weekend, I made the closet change and switched out my "super summery" items and replaced them with my winter clothes. Although, we do live in Florida so I do still have some shorts, short sleeved shirts and flip flops stashed in there! I find that making the switch makes getting dressed easier and makes my closet cleaner!
2. Create you Christmas Cards
If you haven't already done so, now is a great time to solidify your idea for this year's Christmas cards. If you are like us and enjoy sending photo cards out, go through your pictures file and select a charming family photo! Here was our last year…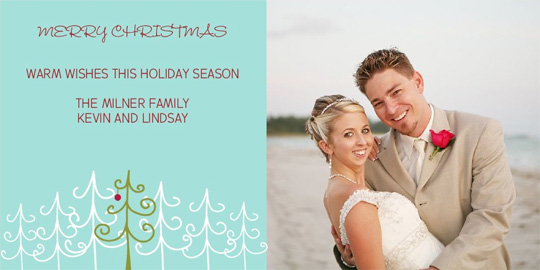 We will update you on the cards for this year soon…
3. Design and Decorate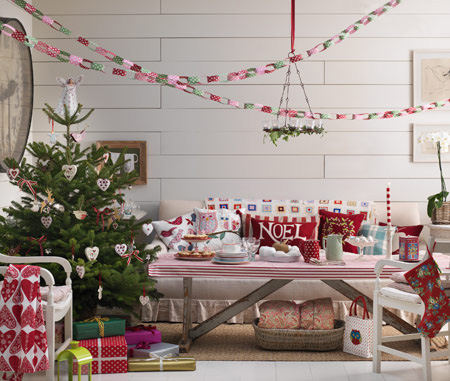 Obvious right? Although we are newlyweds, we made a decision to not give in to the temptations to buy all new holiday décor with every changing year and trend. For Kevin, not such a hard choice… for me.. so hard! So we compromise. I usually get to pick something new (whether it is an ornament or a new plate etc.), that way we are both happy. I love what we have for Christmas décor and wouldn't want an entirely new "scheme", it is nice to add things here or there though! I also make time to do some DIY handmade crafts
4. Take Inventory and Stock Up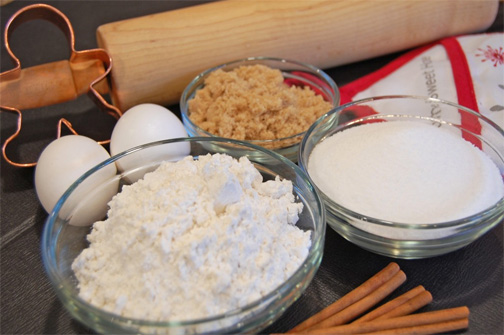 This year I plan on doing some holiday food shopping early… you know… stocking up on items that way we can enjoy baking, cooking and eating and don't have to run out to the store for last minute items… we can enjoy our time at home! This year, I have actually started baking early… I mentioned this plan a few days ago when I showcased a fabulous banana bread recipe. I am cooking all gluten free (I have to since I am allergic now) and I am giving my new holiday recipes a trial run before the holidays actually get here… that way I am not watching everyone else eat our traditional yummy deserts (full of gluten goodness), while I am eating a wanna-be yummy dessert (that has no gluten).
We already clean and organized the pantry so now I plan on stocking up on all baking items (vanilla, sugar, gluten free flour, spices, coffee and more! The coffee is a must!
5. Figure out what you will be cooking

And make a list.  I know what you are thinking.  How on earth do you know what you will be cooking for the holidays?  Well, just think about it.  Will you be making your annual treat plates to take around to neighbors?  Is Thanksgiving at your house this year?  Have you wanted to have a homemade treats and cocoa night for years but things always get too crazy, and in the end and you can never pull it off?  Make a list of what you will be making, with all the ingredients, and then put it in your wallet.
 I also plan a meal schedule which makes it easier to do the grocery shopping. I make a detailed arrangement for the holiday meals and then a set up a strategy for those nights of gift wrapping and late movie nights.
6. Set a Budget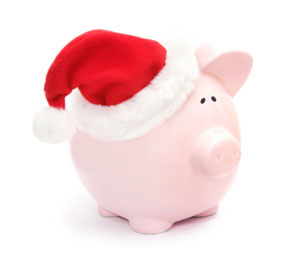 Let's face it; the holidays can be really expensive. We all have the family members or friends that go a bit overboard for Christmas and end up paying for it the rest of the year. We have a very big family and that includes 3 nephews and 3 nieces, so we know all about the ever-growing list!
Make a list. Decide early-on who you have to buy for and what you want to get everyone on your list. By taking the time to decide these things early on, your gifts will more likely look more thoughtful as well.
Shop smartly and early. Believe it or not now is the time to shop, especially for children. Those after Thanksgiving sales aren't as great as they used to be; mostly they have become bait for the "fish" to get you out and into the store where they have "other sales".
7. Get the Christmas Movies and Music Ready.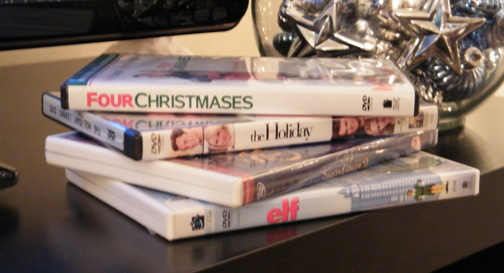 We usually pull out our Christmas flicks to have them ready for our watching pleasure at any given moment. We usually watch them or listen to music while we decorate, wrap and bake! We love Christmas movies so much we have been known to pull them out in the summer… we warned you that we are dorks at heart!
8. That's a Wrap.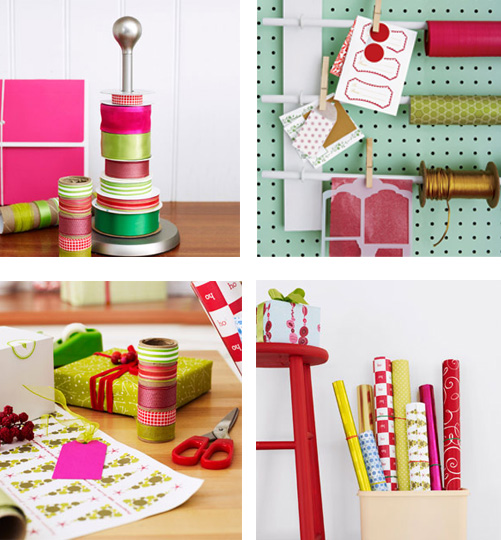 Take inventory now of any seasonal gift wrap you already have that way you don't buy and over do it! We are pretty organized and we keep any rolls that have enough wrap for the following year. I actually have a place to do it this year (in our office… more to come on that). Make sure you have a bin or basket with the necessary items for a good gift wrapping session in one place (scissors, ribbons, tags and tape).
9. Get Organized and Clean.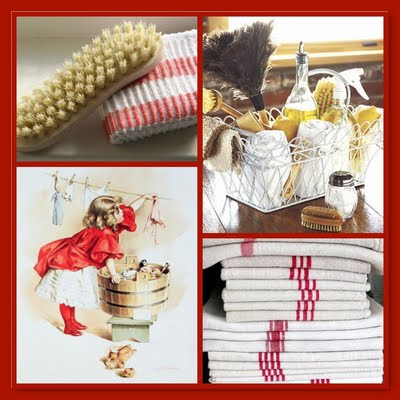 I made a rule last year that we can't pull any Christmas décor out unless our home is spic and span! That's right… I am a clean freak and I do a miniature "spring cleaning" before we can pull out any holiday trimmings. Sometimes holiday décor can make your home feel "tighter" and I don't like or want any access clutter around encroaching on our space! I spent yesterday organizing drawers, cabinets and closet and cleaning all the bathrooms and kitchen… our entire home is sparkling clean and ready for Christmas décor. Although I will still continue with my weekly cleaning schedule, any clutter that was lingering around has been organized and put in a better location.
10. Get Ready for Guests.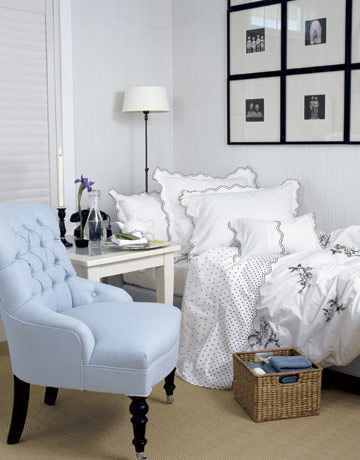 We don't usually have overnight guests, but I like to help my parents get ready for theirs. We get the living and dining rooms set up with extra chairs, the bedrooms dressed with clean bedding and extra pillows and the bathrooms outfitted with extra shampoo, soup and clean towels.
While your at it…try something new…

Celebrate the holidays in a new way. You may just create a new tradition that will keep going for generations! We have quite a few fun traditions… (that post is coming soon).
 Do something for someone else. One of the ways we can demonstrate that we are grateful to God for His many blessings is to help others. To get more out of this holiday season, try getting involved in serving others.
 Plan early. Sounds simple but the number one reason why people stress out during the holidays is because they put everything off until the last minute. Get ready for the holiday season early and get organized! You'll bring the holidays back to their center: a true celebration.
P.S. We have a Christmas Advertising Sale Happening… Click the image below!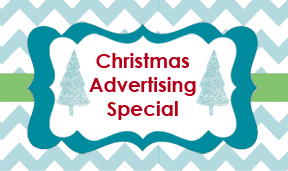 Photos courtesy of A Design Story, Country Living, Southern Living, Good Housekeeping & Faithfullness Farm.