Today, I am back with another quick post about the dining room. Kevin was given this really neat old dining room hutch from a past client who knew how much we loved a good old diy project. It had been sitting in her garage for a long time! It's nothing much to look at now, but we have huge plans for this old thing…
We already started the process… It's going to be fabulous when it's all done! You can't tell from this cell phone photo, but isn't she a beauty?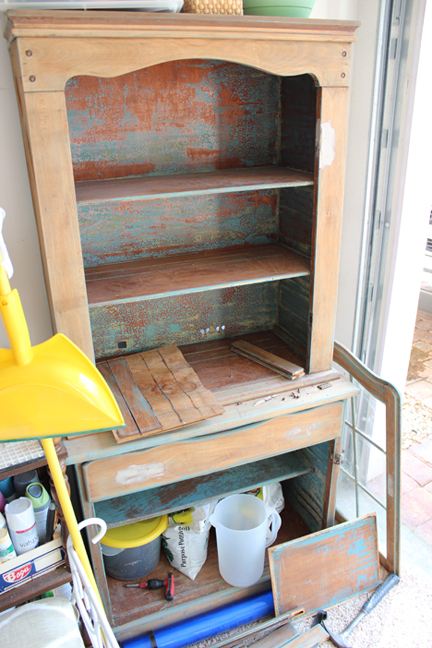 To Do's-
1. Fill in any imperfections.
2. Get new wood for the lower cabinet doors, back & one side.
3. Order cabinet hardware. They just came in yesterday!
4. Select paint color & purchase!
5. Get it done.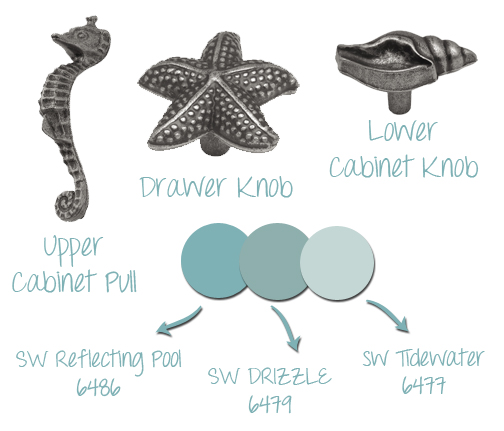 Upper Cabinet Pull // Drawer Knob // Lower Cabinet Knob
So I still have a little ways to go on this baby, but I seriously couldn't wait another second to tell you guys about this lil project! Oh, in case you haven't seen the other dining room to-do… check it out here. What do you think? Any color preferences… do tell. What are you guys painting these days?
PS- We have a fun giveaway happening… don't forget to sign up to enter!